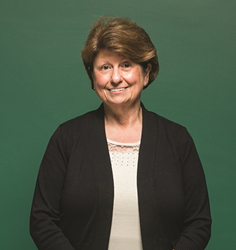 Takoma Park, Md. (PRWEB) January 27, 2015
Professor Bonnie Franckowiak, who teaches graduate nursing courses in the Washington Adventist University (WAU) School of Graduate and Professional Studies, will present research on the treatment outcomes for addicts in a methadone program at the 17th Annual Conference of the International Society of Psychiatric-Mental Health Nurses (ISPN) at the Grand Hyatt in Seattle, Washington, March 24-28.
Franckowiak's presentation is on "The Effect of Self-Efficacy on Treatment Outcomes of Clients Enrolled in a Methadone Maintenance Program in Rural Maryland." Methadone is a synthetic opioid that is most commonly used to treat heroin and morphine addiction by keeping patients from experiencing the symptoms of withdrawal and reducing their physical cravings for the street drugs.
In addition, Franckowiak's work will be featured in two upcoming poster presentations:
(1) "Improving Self-Esteem Among Opiate-Addicted Patients on Medication-Assisted Treatment (MAT)," which will be featured at the 2015 Conference of The American Association for the Treatment of Opiate Disorders (AATOD) at the Hyatt Regency in Atlanta, Georgia, from March 28 – April 1; and
(2) "A Survey of Primary Care Nurse Practitioner's Self-Efficacy Regarding Screening, Brief Intervention and Referral to Treatment (SBIRT)," to be featured at the National Nurse Practitioner Symposium (NNPS), Keystone Conference Center in Keystone, Colorado, from July 9-12.
Franckowiak was also recently published by the NASN School Nurse (National Association of School Nurses). Her article, "Performance-Enhancing Drugs and the High School Athlete," appeared online on December 22, 2014 and is available at http://nas.sagepub.com. The article will appear in print in February 2015.
A certified family nurse practitioner and certified addictions registered nurse-advanced practice, Franckowiak lives in Ellicott City, Md. She earned her B.S.N. degree in 1975 from D'Youville College in Buffalo, New York; her M.S.N. degree in 1984 from Mississippi University for Women in Columbus, Mississippi; and her D.N.P. in 2014 from the University of Virginia in Charlottesville.
Students in the Master of Science in Nursing Education program at WAU can register for one of Franckowiak's courses in the next session of the graduate evening program, which starts the week of March 8. For more information, call 301-891-4092 or apply at https://www.wau.edu/graduate-studies.
# # #
Washington Adventist University is Montgomery County's only four-year private college. Part of the Seventh-day Adventist system of higher education, Washington Adventist University has been educating college students since 1904 on a 19-acre campus in suburban Takoma Park, close to the nation's capital. A total of 1,080 students of all faiths participate in the university's eight graduate and 32 undergraduate programs. The 2014 edition of U.S. News & World Report ranked Washington Adventist University among the best regional colleges in the north.
Media Contacts:
Angie Crews, 301-891-4134, acrews(at)wau(dot)edu
Donna Bigler, 240-286-1169, dbigler(at)wau(dot)edu