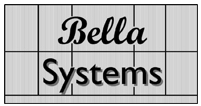 Custom closet and home storage solution designer.
Asbury Park, NJ (PRWEB) October 29, 2014
Custom closet and home storage solution designer Bella Systems has been chosen by the magazine Wood Products as one of the Top 100 remodeling contractors of 2014. The magazine is widely followed in the construction and home remodeling industry.
Bella Systems' selection to the prestigious list is reported in the September, 2014 issue and on the magazine's website.
"We are pleased to be recognized by the editors of Wood Products magazine," says Bella Systems director Joe Lonardo. "Our state-of-the-art approach to interior space design has won a wide following in the industry. Premium building materials and exemplary customer service have also contributed to our success."
He notes that Bella Systems is an innovation leader in adapting advanced 3D design software, which allows homeowners and businesses to conveniently visualize and choose from a range of storage space solutions. Sales for the custom closet and storage solutions designer rose 19.9% in 2013, due to a combination of increased capabilities and the addition of a five-piece door line, says Lonardo.
"Online social media marketing has also given many more potential customers the opportunity to see all that we have to offer," he adds. "Interest in redecorating and the latest style trends continues to expand rapidly online."
Thousands of contractors vie for inclusion in Wood Products magazine's Top 100 list each year. The magazine has approximately 31,000 print and digital subscribers, according to its website.
About Bella Systems
Bella Systems' free quotes to prospective clients include a visit by a design professional, resulting in a 3D color rendering of the proposed custom closet or storage solution. Most installations can be completed within 1-2 days, depending on the size and complexity of the project. The results transform spaces while enhancing homes.
For more information on Bella Systems and its franchise opportunities visit them online at http://www.Bella-Systems.com or phone (732) 413-8722.