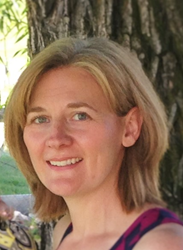 Sheridan, WY (PRWEB) October 28, 2014
Amanda Lawson is excited to be bringing her passion for service to her new small business, Caring Transitions of Northeast Wyoming & Rapid City.
Caring Transitions is America's largest resource specializing in managing relocations for seniors and busy families as well as downsizing and estate liquidations. In addition to the organizing, packing and move oversight, Caring Transitions can handle on-site and online estate sales, liquidations, and preparing homes for market. Caring Transitions of Northeast Wyoming & Rapid City serves Sheridan, Buffalo, Gillette, Rapid City, Spearfish and the surrounding communities.
"Working with people and serving my community has always been very important to me. I have volunteered throughout my life, through AmeriCorps, at soup kitchens, animal shelters, senior centers, and with the PTO and other local non-profits. Opening a Caring Transitions is a perfect next step for me personally and professionally. I'm excited to be working with people in this capacity and providing a much needed service to seniors in my community," Lawson said.
Whether your situation is planned or unexpected, Caring Transitions' services are perfect for busy families, seniors moving in with family or into a safer living situation, or families clearing out the home of a loved one who has passed.
Before opening Caring Transitions of Northeast Wyoming & Rapid City, Lawson worked in elementary education, contract administration and, most recently, as a massage therapist. The skills she's learned throughout her career – from project management to compassion – will serve her in this new endeavor.
"I still wanted to work for myself, but I was ready for a change. I was looking for the opportunity to help people and provide a much needed service. There's nothing like Caring Transitions in this community, so I'm looking forward to starting on this amazing new journey and to join the family of Caring Transitions franchise owners who have contributed to the success of this innovative business across the nation," Lawson said. "Transitions can be stressful and challenging. I want people to know that they don't have to go through this process alone. Caring Transitions is here to relieve the burden."
Lawson also has worked with many of the area's organization through her development of the CARE program including the local recreation department, the history museum, the YMCA and more. She's active with the PTO and enjoys spending time with her husband Dan and their two daughters Aubrey and Kira. Once the business is up and running, Lawson hopes to have her husband and mother join her in the business.
Caring Transitions is a trusted and highly respected national company leading the way in senior relocation, household liquidations and estate sale management in more than 150 locations across the United States. Caring Transitions is part of the International Franchise Association, the Small Business Association's Franchise Registry, VetFran and Minority Fran.
To see how Caring Transitions of Northeast Wyoming & Rapid City can help your family, call (307)655-7236, email ALawson(at)CaringTransitions.net or visit http://CaringTransitionsNEWRC.com.
About Caring Transitions
Caring Transitions, founded in 2006, is the first national franchising concept specializing in Senior Relocation and Transition Services. With locations throughout North America, Caring Transitions provides clients with expert advice plus a well-executed transition plan beginning with the initial sorting of personal belongings through packing, shipping and selling of items to the final clearing and cleaning of the property. For more information, visit http://www.caringtransitions.com.