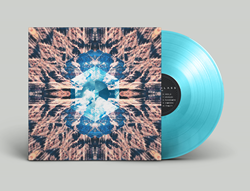 LOS ANGELES (PRWEB) October 29, 2014
For the second time this year, Woodbury University's Graphic Design Department has gone to the head of the class. Design work by Evan Ohl, senior Graphic Design student from Valencia, Calif., has been selected for publication in Communication Arts magazine's Student Showcase in the 2015 March/April issue.
In March, five Woodbury graphic design students -- including one whose work was judged to be among the best in the world – were named award-winners by Graphis, the international journal of visual communication, which each year recognizes outstanding work in design, advertising and photography.
Communication Arts is the world's largest creative magazine and the leading trade journal for visual communications. CA showcases the top work in graphic design, advertising, illustration, photography, interactive design and typography. Now in its 53rd year, CA continues to feature the current best—from industry veterans to tomorrow's innovators—in design, advertising, illustration, photography, interactive media and typography.
"This is a tremendous honor for Evan and for the university," said Sue Vessella, M.F.A., who chairs the Graphic Design Department and is associate dean of Woodbury's School of Media, Culture & Design. "It's a tribute to Evan's talent and versatility – his interests are varied and complementary, encompassing print, logo and branding, package design, and advertising. Our curriculum is both broad and deep, developed to enable students like Evan to shine."
"Growing up, I loved seeing advertisements around town and within magazines," Ohl said. "I had an obsession with album art and always wanted to pursue a career where I'd be able to create graphics for record labels and individual musicians. Coming to Woodbury opened up my views on the broad major that is Graphic Design." Pushing the design envelope, Ohl has recently been experimenting with data-bending and code-generated/code-modified art and design.
At the beginning of the year, Ohl freelanced for Icon Collective, a music production school in Burbank, where he worked on the logo/icon/branding process. When the freelance gig concluded, Ohl was hired as a summer intern. While there, he worked with the creative director on arranging school booklets and catalogs using given logos and iconography.
"Increasingly, students like Evan Ohl choose Woodbury because our programs and our faculty are ideally positioned to help them expand their horizons and distinguish themselves from their peers at other institutions, when they're ready to enter the professional workforce," said Luis Ma. R. Calingo, Ph.D., president of Woodbury University. "Like so many others at Woodbury, Evan is already making his mark in his chosen field."
About Woodbury University
Founded in 1884, Woodbury University is one of the oldest institutions of higher education in Southern California. Woodbury offers bachelor's degrees from the School of Architecture, School of Business, School of Media, Culture & Design, and College of Transdisciplinarity, along with a Master of Arts (MA) in Media for Social Justice, Master of Architecture (MArch), Master of Interior Architecture (MIA), Master of Science in Architecture (MSArch), and Master of Leadership. The San Diego campus offers Bachelor of Architecture and Master of Architecture degrees, as well as an MSArch degree with concentrations in Real Estate Development and Landscape + Urbanism. Woodbury ranks 15th among the nation's "25 Colleges That Add the Most Value," according to Money Magazine. Visit http://www.woodbury.edu for more information.