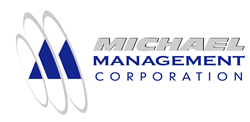 The fact that we were selected 2 years in a row makes it even more impressive!
SAN DIEGO, CA (PRWEB) October 29, 2014
Michael Management Corporation, a leader of award-winning SAP training solutions, today announced that it has been selected for the 2014 Learning Portal Watch List by TrainingIndusty.com.
This is the second year Michael Management Corporation has been selected for the Learning Portal Watch List award. Entrants were judged on new and innovative service offerings, unique approach to delivering learning solutions, commitment to improving learning through technology, and the quality of their initial client. Michael Management Corporation was selected out of over 100 entries from a wide range of training organizations.
"We are excited and honored to be included in the 2014 Learning Portal Companies Watch List", said Thomas Michael, the company's CEO. "Our selection is a direct reflection of our superior eLearning solutions and our team works hard on developing the best possible SAP training courses. The fact that we were selected 2 years in a row makes it even more impressive to us and validates our approach to state-of-the-art SAP eLearning."
As Michael Management Corporation continues to provide top-notch SAP training they are distinguished and awarded year after year. In 2014 the company was named a Leader in SAP training by IDC's Marketscape report. Additional awards include eLearning Company of the Year award from eLearning Age and a recognition from Brandon Hall for its Excellence Award for Best Advance in Unique Learning Technology.
To learn more about Michael Management's SAP training courses please follow this link: http://www.michaelmanagement.com/sap-certification-training.asp .
About Michael Management Corporation
Michael Management Corporation is a leading provider of SAP training, SAP access and recognized expert SAP consulting services. The company provides an unmatched level of SAP product expertise and consulting experience. Michael Management's online SAP training courses are used by many Fortune 500 companies around the world to train their users on SAP know-how. For more information, visit http://www.michaelmanagement.com.
Michael Management Corporation (MMC), the MMC Logo and the MMC Swoosh are registered or unregistered trade and/or service marks of Michael Management Corp. and are protected by US and international copyright laws. All other names, brands, logos, etc. are registered trade or service marks of their respective owners. MMC is not affiliated with SAP AG.