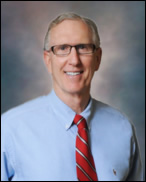 Treasure Coast, FL (PRWEB) October 28, 2014
Periodontist Dr. Robert Follweiler recognizes Dental Hygiene Month in October by expanding his practice to patients seeking Treasure Coast, FL dental care. This gives the Treasure Coast community increased access to the treatment they need for periodontal disease. Dr. Follweiler performs the LANAP® protocol, which is a minimally invasive laser surgery that treats this disease and promotes healing. With the right treatment, patients suffering from periodontal problems can find relief and improve their dental health.
The LANAP® protocol is an advanced surgery that involves little discomfort or swelling. In fact, most patients find that they can return to their normal activities immediately following treatment. Prior to performing the surgery, Dr. Follweiler thoroughly numbs his patients to prevent any discomfort. He then uses a highly specific laser to access pockets that form due to periodontal disease. These pockets are gaps between the gums and the roots of the teeth, and are hiding places for bacteria and plaque. The laser, called the PerioLase® MVP-7™, gives Dr. Follweiler a way to treat the disease without cutting into the gums. The laser breaks up tartar at the same time as it removes the diseased tissue. Healthy tissue is left in place, and the doctor is able to gently recompress the tissue against the tooth surfaces, eliminating the need for sutures. Because the treatment is so minimally invasive, it is easier on the patient than traditional surgery and results in faster healing.
Patients should not hesitate to get the Treasure Coast, FL dental care they need. The temptation exists to put off addressing problems due to fear. However, delay allows disease to progress. Dr. Follweiler concentrates on minimizing discomfort during all appointments because he respects the needs of his patients. Using effective, minimally invasive treatments, he is able to reduce stress, pain, and healing time as much as possible when treating periodontal disease.
Those who would like additional information about the LANAP® protocol and other Treasure Coast, FL dental care may visit Dr. Follweiler's website. He also invites people to contact his office by phone to schedule a consultation. Dr. Follweiler is happy to provide help for anyone, whether they need information or periodontal treatment.
About the Doctor
Dr. Robert Follweiler is a periodontist offering personalized dental care for patients in Stuart, FL for 30 years. Dr. Follweiler graduated with honors from North Carolina State University. He graduated second in his class at Temple University Dental School in Philadelphia and was inducted into the OKU honors fraternity. Dr. Follweiler is part of one percent of dental professionals providing the LANAP® FDA cleared laser procedure for gum disease and periodontal treatment. To learn more about Dr. Follweiler and his dental services, visit his website at http://www.follweilerperio.com and call 772-919-7093.