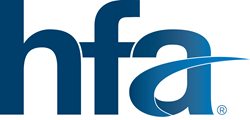 "Slingshot services are designed to expedite music distributors' market entry, and we are excited to be on the ground floor of TIDAL's U.S. launch." - Michael Simon, President and CEO of HFA
New York, NY (PRWEB) October 29, 2014
HFA, the nation's leading provider of rights management solutions for the music industry, and TIDAL, a music streaming service, have entered into licensing and royalty administration services arrangement. Slingshot, HFA's rights management service, will support TIDAL's launch of its high fidelity CD-quality streaming service.
TIDAL's owner Aspiro focuses on streaming high-quality audio tracks to consumers. In 2010 Aspiro launched its original service called WiMP Music in Norway and has since expanded into Denmark, Sweden, Germany and Poland. For its U.S. entry, Aspiro has debuted a new platform, TIDAL, which is a subscription-based, multimedia streaming service that integrates high fidelity CD-quality audio, high-definition video and curated editorial. TIDAL is available for iOS and Android devices, as a web player for Macs and PCs and supports a broad range of home audio products.
TIDAL has tapped Slingshot to license millions of musical works to facilitate its launch. Going forward, Slingshot will provide TIDAL with a complete rights management solution that includes license issuance and administration, data management, royalty calculations and publisher payments. A well-established partner of the publishing community, HFA is uniquely positioned to support TIDAL as it goes to market.
"Slingshot services are designed to expedite music distributors' market entry, and we are excited to be on the ground floor of TIDAL's U.S. launch," said Michael Simon, President and CEO of HFA. "A leader in high fidelity streaming, TIDAL seeks to maximize the consumer's music experience, and HFA is committed to working with such innovators."
"We are excited to launch a high fidelity music service with superb sound quality allowing users to listen to music the way the artists intended," said Andy Chen, CEO of TIDAL. "We are committed to quality in the musical experience and also offer HD music videos and curated editorial made by experienced music journalists. With paying subscribers only and with the high end price point, we are of course also looking forward to increasing royalty revenues for the marketplace and are thrilled to be using Slingshot to streamline our licensing and royalty processes."
About HFA
HFA is the nation's leading provider of rights management, licensing and royalty services for the music industry. With over 48,000 music publishing clients, HFA issues the largest number of licenses for the use of music in both physical and digital distribution formats. HFA also serves the D.I.Y. market with Songfile®, the company's fast and easy online licensing tool. Slingshot, HFA's rights management service offering, includes a suite of information management and technology solutions designed to simplify and facilitate the administration of intellectual property rights. As a technology innovator, HFA is leading the industry in establishing global data standards and is a founding member of the Digital Data Exchange (DDEX). Additionally, for the past five years HFA has been recognized by Information Week on its Top 500 Relentless Innovators list. For more information about HFA visit harryfox.com and hfaslingshot.com.