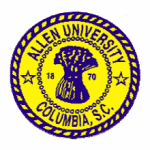 It's important to help higher education obtain the tools necessary to provide security because these campuses face a variety of security threats.
Houston, Texas (PRWEB) October 30, 2014
Video Insight – a leading developer of enterprise IP video surveillance software – has awarded the August 2014 School Security In-Kind Grant to Allen University of South Carolina. Allen University is the second higher education institution and the eighth organization to win a $20,000 security system in the year-long $250,000 School Security In-Kind Grant Program.
As a Video Insight School Security In-Kind Grant winner, Allen University will receive a security system valued at more than $20,000 consisting of Video Insight Video Management Software (VMS) licenses; 16 IP video surveillance cameras; 1 video encoder that includes VMS software licenses; 10 years of software upgrades; one year of a customer assurance program; and product training.
Located in downtown Columbia, South Carolina, the private coeducational university serves 700 students on a campus that includes 13 buildings. Allen University is also situated near many busy city streets that border the university, said Police Chief Kelvin Davis.
Because the college campus has many demographic influences, the video surveillance system will allow the university to further maintain a proactive approach toward maintaining a safe and secure environment by monitoring the cameras during real time.
"Allen University, in conjunction with its in-house campus police department, will place security cameras in strategic locations throughout the campus," said Chief Davis.
"By doing so this will allow maximum use of the cameras as an instrument to prevent crime and also capture images of offenders that commit crime within the Allen University community."
"Like school districts, colleges and universities deal with dwindling budgets and increased security needs. It's important to help higher education obtain the tools necessary to provide security because these campuses face a variety of security threats," said Video Insight Chief Executive Officer Robert Shaw. "We hope our contribution to Allen University will help enrich their security measures."
Every month of 2014, Video Insight is awarding a school or college the equipment necessary to implement a video surveillance solution (software, hardware, and support valued at over $20,000 each). For detailed information on how to qualify and apply for the remaining grants, please visit http://www.video-insight.com/schoolgrant.php or call (713) 621-9779.
About Video Insight, Inc.
Video Insight is a leading IP video surveillance management software used by over 25,000 customers in the financial, government, retail, and transportation sectors with a very strong presence in the education market consisting of 5,000 K-12 school/college customers. Video Insight is the easiest and most cost-effective enterprise VMS with support for over 2,400 camera models and integration with the top access control solutions in the market. Visit http://www.video-insight.com or call 713.621.9779 for more information.
For more information, contact:
Domingo Martinez, Marketing Director
713-621-9779 ext. 254
communications@video-insight.com
###