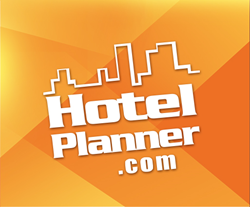 HotelPlanner will be expanding its staff and providing services throughout Asia to guarantee the lowest rates possible for group hotel reservations
Hong Kong (PRWEB) October 29, 2014
HotelPlanner.com, the online leader of group travel services, has announced today the official opening of its new Hong Kong office at 979 King's Road, Island East.
Chief Operating Officer Bruce Rosenberg leads the Hong Kong office and HotelPlanner's team in Asia. This venture serves as HotelPlanner & Meetings.com's first expansion in Asia's group travel sales marketplace. The announcement follows an impressive rising demand in group travel services provided in 2014, with the company generating more than 40,000 in group leads a month globally and increasing their active hotel membership to over 50,000 quality hotels worldwide.
"Hong Kong was an excellent choice for us and our clients," said Tim Hentschel, CEO of HotelPlanner and Meetings.com. "Online group travel in Asia is rapidly growing and we are excited to be part of this emerging market. HotelPlanner will be expanding its staff and providing services throughout Asia to guarantee the lowest rates possible for group hotel reservations."
At the same time, the company is also pleased to announce their newest team member in Hong Kong, Elitea Ma. Elitea has extensive experience in sales and account management working with Travelocity, Booking.com, HRS, and Sabre Hospitality Solutions. She will be the company's Regional Product Manager and speaks three languages: Cantonese, Mandarin, and English. "With an impressive insight into the travel and hospitality industry, Elitea is a wonderful asset to HotelPlanner's global group sales market in Asia," continued CEO Tim Hentschel.
In 2015, HotelPlanner and Meetings.com expects to expand their regional planners throughout Asia as it has successfully done within North America and continues to do so in Europe.
About HotelPlanner
HotelPlanner.com specializes in providing planning, hotel sourcing and contract negotiations with hotels around the world. The company provides group event and meeting planner services for all types of organizations from professional sport teams, colleges, universities, youth sports teams, corporations of all sizes, reunions, weddings, long term stay travel and more. HotelPlanner.com helps clients select the right property at the right price for their event. The company combines technology with a highly experienced staff of professional meeting planners to deliver outstanding service. Founded in 2002 by Tim Hentschel and John Prince, HotelPlanner has since achieved a global portfolio of 50,000 hotels. The company has offices in in West Palm Beach, FL (USA Headquarters), Las Vegas, Nevada (Western Regional Office), London, England, (European Headquarter) and in Hong Kong.
About Meetings.com
Meetings.com focuses on business travel and helping corporate event planners book space for meetings plus hotel rooms. The mission of Meetings.com is to be the premier site for information on meeting and banquet venues plus hotels around the world. Through direct relationships with the leading hotels, meeting and banquet venues around the world, Meetings.com will quickly find clients great rooms and space for a great price. Through combining technology with their experienced client-focused team, Meetings.com provides exceptional service to help each client select the optimal hotel or venue and has the ability to develop an exclusive corporate hotel travel program always delivering a highly competitive price for their hotel travel needs.
For information, please contact Bruce Rosenberg at (818) 661-0244 or at Bruce.Rosenberg(at)hotelplanner(dot)com.