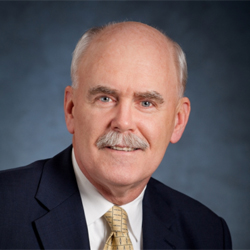 UMS Group is an innovative company that is committed to staying on the cutting edge, and creating new products as the industry evolves.
Parsippany, NJ (PRWEB) October 30, 2014
From humble beginnings in 1989 with a handful of employees headquartered in New Jersey, over the last 25 years UMS Group has grown to a global presence with offices in the U.S., The Netherlands, Australia, and The Philippines. While providing an unmatched global reach for a boutique consulting firm, UMS Group is still agile and coordinated enough to truly leverage insights and lessons learned from around the globe in assisting utilities in managing their business to sustainably lower cost and higher reliability.
The company was founded by John M. ("Jack") Shearman in 1989 when he saw that the utility industry was on the brink of radical change. 25 years later, UMS Group has some of the best strategic minds in the business partnering with senior executives from within the industry to not only help provide strategic insights, but to also maintain a pragmatic sense of tactical requirements and leverage the value of accelerated action.
Utility executives are facing growing pressure on many fronts. Cost reduction and increased reliability expectations from customers and regulators, emergence of new technologies, an unprecedented wave of impending staff retirements, an aging portfolio of assets, and potentially serious erosion of their service franchise by unregulated distributed generation are creating the need for a fundamentally redefined utility/regulatory compact and a major change in business processes. Unfortunately, many utility regulators have not kept pace with these changes, and still drive utility leadership to be risk adverse and conservative in their strategies. Therefore, the single greatest challenge faced by utilities today is the need to become more adaptable, innovative and agile in the face of change.
For the last 25 years, UMS Group has worked with utilities around the world to respond to these challenges, assisting them in transforming themselves from Resource Managers to Asset Managers, implementing Continuous Improvement through our Benchmarking and Best Practices learning consortia, developing advanced Operational Analytics capabilities to optimize cost and performance, and creating and implementing a compelling Vision for the Future to align and motivate utility teams navigating large scale changes.
"UMS Group is an innovative company that is committed to staying on the cutting edge, and creating new products as the industry evolves," said UMS CEO Jack Shearman. "We are fortunate to have a strong team in place across the globe, continually identifying critical new issues facing the utility sector, brainstorming solutions and then investing time and resources to create compelling new offers."
About UMS Group
UMS Group is a leading global consultancy and thought leader in utility asset management, performance assessment and improvement strategies, and the management of sustainable change. UMS Group's proprietary databases, analytical tools and methodologies have been utilized by over 300 gas, water and electric utilities on six continents to build world-class operations. UMS Group is also a PAS 55 Assessor Endorsed by the Institute of Asset Management (IAM), which enables UMS Group to certify compliance with PAS 55. For more information: http://www.umsgroup.com
Media Contact:
Diane Durante
ddurante(at)umsgroup(dot)com
973-335-3555