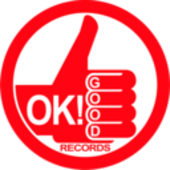 New York, NY (PRWEB) October 29, 2014
OK!Good Records is excited to announce that five albums released by the label over the past year are competing in the 57th annual Grammy Awards in several different categories. Jurgen Korduletsch, President of OK!Good Records states "We're thrilled to have worked with a very talented group of artists over the past year. To see their talent acknowledged and validated by Grammy nominations would be a milestone in any of their careers. We couldn't be prouder for all of them to be up for consideration."
The five albums are:
ENGELBERT CALLING by Engelbert Humperdinck
Produced by Grammy award winning Martin Terefe, Engelbert Calling is Engelbert Humperdinck's first ever duets album. Engelbert Calling features brand new recordings of classic tracks with some of the biggest and best voices on the planet, all handpicked by the legendary singer himself, this is an album that celebrates both an incredible career and all that is best in music.
It is available for streaming on YouTube :
https://www.youtube.com/EngelbertCalling
MOUNT KARMA by Dovetail
Dovetail's latest album, Mount Karma, taps into their 60's era rock and roll influences, while creating a fresh sound through their unique songwriting abilities and soulful harmonies. Dovetail's songwriting skills helped the band win the esteemed John Lennon Songwriting Award in 2012 for best Rock Song for the opening track on Mount Karma titled "Julie."
It is available to stream on SoundCloud:
https://soundcloud.com/okgoodrecords/sets/dovetail-mount-karma
HOME by Hafdis Huld
Home is a beautifully stripped down production with simplicity and directness that helps showcases Hafdis Huld's pure and assured vocals to perfection. Home was written with an array of highly respected international songwriters, which together captured Hafdisis' trademark songwriting skills that her worldwide fans have come to except with deceptively simple songs with a hidden darker undertone.
It is available to stream on SoundCloud:
https://soundcloud.com/okgoodrecords/sets/hafdis-huld-
DEEP RIVER by Jon Allen
Deep River is a tribute to great music of the past while mixing 60's inflected rock, soul, and country blues. With vocals that are reminiscent to that of the young Rod Stewart, Deep River finds Jon Allen channeling a wide range of influences with songs covering from relationships to finding oneself.
It is available to stream on SoundCloud:
https://soundcloud.com/okgoodrecords/sets/jon-allen-deep-river-album
UNGROUNDED by Carly Jamison
Engineered and mixed by Chris Grainger (best known for his work with Wilco, Switchfoot, and Sixpence None The Richer) and mastered by Richard Dodd (multi-Grammy winner for Tom Petty, Delbert McClinton, and Dixie Chicks), Ungrounded defines and explores the essence of everything that you love about rock and roll – the innocence, the romance, the frustration, and the constant yearning to escape.
It is available to stream on SoundCloud:
https://soundcloud.com/carlyjamison/sets/ungrounded
The final nominations for the 57th Annual Grammy Awards will be announced in December. The winners will be announced live on February 8, 2015 at Staples Center in Los Angeles and aired on CBS.