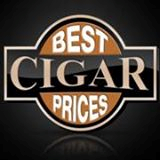 Drums .PA (PRWEB) October 28, 2014
Best Cigar Prices is a leading online cigar retailer has put together their picks for a Halloween cigar experience. The company stated that there is no scientific process for the selection of these cigars, other than a random survey of a few customers and employees.
1 – Asylum Schizo - Asylum premium cigars are medium-to-full in body and full-flavored,rolled with the finest Nicaraguan tobacco reserves available. Expect a bold and complex smoke with a razor-straight burn and silky smooth finish.
2 - Gurkha Gurkha Red Witch - (note: if you don't see the Gurkha you are looking for, contact BCP and ask, they typically can find it). - The name Gurkha is rooted deep in history throughout the world. The Gurkha people are from Northern India as well as Nepal, and they take their name from the heroic warrior saint, Guru Gorakhnath. A legend states that Bappa Rawal, founder of the state of Mewar (modern day Rajasthan, India), was on a hunting expedition in the jungle when he stumbled upon Gorakhnath. When he awoke, he gave him the famous Kukri knife, which is still used today by the Gurkha people, although it is often called the Gurkha Blade.
3 - Quesada Oktoberfest - The Quesada Oktoberfest is a smooth Dominican Puro expertly blended by the Quesada family to be the perfect pairing with a good hearty beer. The Quesada Oktoberfest is a sweet, cedary and malty smoke with a nice long finish. These cigars have constantly been named as a favorite for Halloween.
4 - Tatuaje Pudgy Monsters - Pete Johnson's newest creation is the Tatuaje Pudgy Monsters for Halloween. Themed for famous movie monsters, these limited edition cigars are highly sought after by collectors. These are the cigars that all the forums and blogs are buzzing about.
5 –Damn Good - Damn Good offers rich and unique, earthy flavor and a sharp burn for under $50 a box! These budget-friendly handmades are proof that you don't need to spend a fortune to smoke Damn Good. If you're asking why we picked Damn Good as a Halloween Cigar is due to it's decent price, enjoyable smoke and innovative band. The Band reminds us of a Halloween costume as it can be read in any direction. Sort of like a trick and a treat!
6 – Acid Cigars - Drew Estate, the pioneers behind Acid cigars, was founded by Jonathan Drew and Marvin Samel in 1995. The idea behind the company has always been, "Work hard, play hard." We like the Acid Liquid Red and the Acid Nasty Red for the holiday.
If you decide to enjoy any of these above cigars, make sure to contact the company and post a review of the cigar.
About Best Cigar Prices:
Best Cigar Prices is the premier online retailer of premium cigars and cigar accessories, offering a wideselection of handmade cigars, machine-made cigars, cigar humidors, lighters, cutters, and more at discount prices. Best Cigar Prices also offers weekly email deals and free bi-monthly catalogs showcasing their latest products, cigar samplers, and specials, as well as customer support 7 days a week.