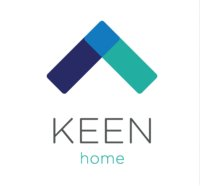 Our goal at Keen Home is to help your home take care of you—not the other way around.
NEW YORK, NY (PRWEB) October 29, 2014
Keen Home, the new startup bringing to life an automated, intelligent and digitally connected home, today announced $1.52M in seed funding. Led by RMR Capital, with participation from R/GA Ventures, Bullet Time Ventures, NYU Innovation Venture Fund, Rugged Ventures, Galvanize Ventures, and Brand Foundry Ventures, as well as strategic investors American Family Ventures and Comporium, Inc., the seed round will serve to bring its first product, the Keen Home Smart Vent, to market. The Smart Vent is a connected air vent that intelligently redirects airflow throughout the home, and connects with a smartphone to tailor the heating and cooling of each room to fit any lifestyle.
"For most people, maintaining and affording a home is their biggest source of worry," said Nayeem Hussain, co-founder, Keen Home. "Our goal at Keen Home is to help your home take care of you—not the other way around."
"Keen Home strategically anticipated consumer interest in the connected home and created a well-designed product that provides a subtle, seamlessly integrated utility," said Stephen Plumlee, Global Chief Operating Officer, R/GA Ventures. "We see the Smart Vent as the launchpad for a suite of products and services that will inspire and excite consumers with convenient ways to reduce energy consumption and monitor their homes."
Keen Home's journey began in 2013 as a TechCrunch Disrupt Startup Battlefield participant and with a successful crowdfunding campaign on Indiegogo. The company's Smart Vent is designed to increase comfort while also lowering household energy bills. Heating and cooling represents half of the energy costs of the average American home. The Smart Vent opens and closes based on user-input from a smartphone, or automatically in response to specific details about a user's home and lifestyle—even accounting for outside weather conditions—effectively reducing the square footage that needs to be conditioned within a home.
"When it comes to home heating and cooling efficiency, the thermostat is only part of the solution," said Ryan Fant, co-founder, Keen Home. "You wouldn't use one light switch to control all the lights in your home. So, why are we still using a single thermostat to control a home's heating and cooling needs? That's why we developed the Smart Vent."
Keen Home has forged partnerships with Lowe's Home Improvement Centers, SmartThings, and Wink and will distribute the Smart Vent through these channels at launch in Spring 2015. Further partnerships with the industry's leading connected home platforms will be announced shortly.
The Smart Vent is just the beginning — Keen Home will continue to develop devices that bring proactive intelligence to the core systems of a home. These products will aim to "wake up" traditionally sleepy devices around the house by combining new technologies with a keen design aesthetic.
About Keen Home
Keen Home, the connected home startup that helps your home take care of you, creates proactive devices that enhance the core functions of the home. The company identifies sleepy devices and awakens them by adding intelligence through innovative hardware and software solutions. By "waking up" these core systems, Keen's customers benefit from increased comfort, improved energy efficiency, and a better maintained home. The company's first product, the Keen Home Smart Vent is a wirelessly networked home air vent that enhances the efficiency and comfort of a home's heating and cooling system by intelligently redirecting central HVAC airflow. Headquartered in New York City, Keen Home was founded in 2013 by Ryan Fant, Nayeem Hussain and Will McLeod and participated in the inaugural R/GA + Techstars Accelerator class. For more information, visit http://www.keenhome.io.