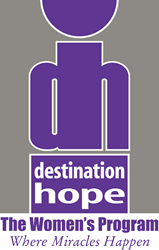 We're seeing more seniors and baby boomers seeking help for substance abuse and addiction.
Fort Lauderdale, Fla. (PRWEB) October 30, 2014
Addiction is affecting more and more people over the age of 50 according to data from Destination Hope: The Women's Program, an alcohol and drug rehab for women. An internal review of admissions of the center produced evidence that the national trend of seniors seeking rehab from substance abuse is growing in South Florida.
"When people imagine what an addict looks like, they might picture someone in their 20s or 30s," said Ben Brafman, CEO of Destination Hope, a nationally recognized substance abuse treatment center located in Fort Lauderdale. "But that is short sighted. We're seeing more seniors and baby boomers seeking help for substance abuse and addiction."
The data from Destination Hope reflects a national trend. The Substance Abuse and Mental Health Services Administration (SAMHSA)'s National Survey on Drug Use and Health indicates steep increases over the past decade. Among adults aged 50 to 64, the rate of current illicit drug use increased from 2.7 percent in 2002 to 6.0 percent in 2013. For adults aged 50 to 54, the rate increased from 3.4 percent in 2002 to 7.9 percent in 2013. Among those aged 55 to 59, the rate of current illicit drug use increased from 1.9 percent in 2002 to 5.7 percent in 2013.
Why are we seeing this rise in older clients seeking help from drug and alcohol rehabs? According to Brafman there are many reasons why people turn to substance abuse later in life, including a lack of coping skills for problems that arise later in life, such as death or divorce or even retirement.
"They may feel lonely or purposeless, unable to deal with the loss of a spouse, friends or career," said Brafman. "Some have problems with their prescription drugs, which can result from inattentive primary care."
It can be shocking for families to go through addiction with an older loved one, but Brafman points out that denial of addiction helps no one. Identifying the problem and seeking help can help the entire family, not just the addicted individual. As families join together this holiday season, Brafman recommends being on the look out for signs that an older loved one may be suffering from substance abuse or a behavioral health problem.
"Take the time to ask them what is going on in their life, how they are feeling and any problems they may be having," said Brafman. "Sometimes just talking can help identify that a problem may exist.
###
Destination Hope: The Women's Program is a full service addiction, drug, alcohol and dual diagnosis drug rehab for women treatment facility in Florida for women suffering from substance abuse and mental health issues. Treatment programs include: drug rehab, alcohol rehab, outpatient rehab, dual diagnosis therapy, family therapy programs, prescription drug rehab aftercare and women's health programs to treat depression, anxiety and eating disorders. Destination Hope: The Women's Program and its partner program, Destination Hope, provide gender specific therapy in an intimate treatment environment. For more information on the center or substance abuse and addiction treatment, please go to http://www.womensdrugrehab.com.