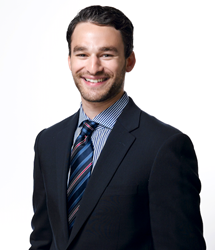 (PRWEB) October 29, 2014
Fora Financial, provider of flexible, working capital solutions to small businesses, announces that Andrew Mallinger, Vice President of Strategic Partnerships at the firm, has attained the Certified Lease Professional (CLP) designation.
Mallinger is one of the first in the working capital industry to attain the CLP designation. There are currently only 223 CLPs in the world. The CLP designation identifies an individual as a knowledgeable professional to employers, clients, customers and peers in the equipment finance industry.
"I decided to take the exam because it gives me a much better understanding of challenges and opportunities in the equipment leasing arena," said Mallinger. "It also helps me to understand how our working capital solutions at Fora Financial can help our partners and clients reach their business objectives."
According to Fora Financial's President and Founder Daniel Smith, "Andrew's hard work and commitment to obtaining his CLP designation helps our company to maintain our leadership edge in the industry. If there is anything we can do to help our customers and partners—which include leasing professionals—to grow their businesses, I am in complete support."
Recently, Fora Financial has substantially increased its presence in the equipment leasing space, increasing its number of deals 371% from 2013 to 2014, and increasing the amount of money advanced in those deals by 817%. Smith added, "Working closely with equipment leasing brokers and lenders has helped us to grow our business while expanding our reach significantly to help even more small businesses with their funding needs."
Fora Financial is an active member in the National Equipment Finance Association (NEFA) and the National Association of Equipment Leasing Brokers (NAELB).
For more information on Fora Financial, please visit http://www.forafinancial.com. For more information about the CLP designation, visit http://www.clpfoundation.org.
About Fora Financial
Fora Financial offers flexible, working capital solutions to small businesses in need of financing to sustain or grow their enterprise. The Manhattan-based company places a high value on trust and transparency and provides businesses with quick, customized financial solutions utilizing its state-of-the-art technology platforms. Founded in June 2008, Fora Financial has a total of 80 employees who have provided more than $249 million to almost 6,000 customers.