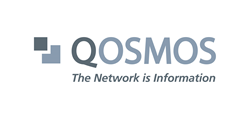 New networks based on SDN and NFV cannot function without embedded network intelligence
Paris, France (PRWEB) October 30, 2014
Qosmos, the market leader in embedded Deep Packet Inspection (DPI) and network intelligence technology for use in physical, SDN and NFV architectures, is showcasing a demo based on Red Hat Enterprise Linux OpenStack Platform at the OpenStack Summit in Paris November 3 – 5, 2014.
In order to remain competitive, communications providers need to operate efficiently and develop differentiated offerings. While a virtualized network infrastructure can greatly enhance flexibility and lower costs, network functions virtualization (NFV) deployments commonly use an inefficient static chain model that routes all network traffic to service nodes such as firewalls, load balancers, video optimization systems, parental control and other value-added services (VAS); and this regardless of whether the information is relevant to that node.
The demo of a service-aware NFV infrastructure from Qosmos and Red Hat shows that network traffic can be routed intelligently and network packets can be directed only to the applicable service nodes. This reduces infrastructure costs and enables new types of differentiated service combinations.
Each component of the demo plays a key role in delivering a highly available service-aware network infrastructure.

Based on Red Hat Enterprise Linux OpenStack Platform, Open vSwitch (OVS), multi-core Intel® processors, and Intel® Ethernet adapters, the Red Hat and Intel® NFV infrastructure provides an innovative, open, and highly available foundation for any network environment.
The high-performance hypervisor layer integrates Qosmos Service Aware Module® (Qosmos SAM®) and is built on Red Hat Enterprise Linux and the Kernel-based Virtual Machine (KVM) hypervisor.
Based on Qosmos' flagship DPI engine, Qosmos ixEngine®, Qosmos SAM classifies traffic and is integrated with KVM and OVS, which tags network packets and provides Layer 7 visibility and service awareness at the infrastructure level.
"Efficient network operations are essential for communications providers to remain competitive in a crowded market", said Radhesh Balakrishnan, General Manager, Virtualization and OpenStack at Red Hat. "A service-aware NFV environment based on Qosmos and Red Hat Enterprise Linux OpenStack Platform can help to streamline network routing, reduce costs, and enable service providers to offer layered services to generate more revenue."
"New networks based on SDN and NFV cannot function without embedded network intelligence", said Jerome Tollet, CTO at Qosmos. "Intelligent service chaining is a great example of how Qosmos technology brings a step-function improvement for the benefit of both developers and service providers".
Qosmos SAM, running on hypervisor-hosted platforms based on Intel® Xeon® processors, allows DPI functions to be performed locally and enables dynamic traffic steering according to Layer 7 policy and rules. As an example, the virtual switch can directly steer video traffic by bypassing a next-generation firewall virtual network function (VNF).
The Qosmos service chaining demo will be shown at booth # E59 at the OpenStack Summit in Paris November 3 – 5, 2014.
For more info: http://www.qosmos.com/wp-content/uploads/2014/09/RedHat-Qosmos_Network-Efficiency-DPI_ExecBrief_US_2014_web.pdf
About Qosmos
Qosmos leads the market for embedded Deep Packet Inspection (DPI) and network intelligence technology used in physical, SDN and NFV architectures. The company supplies software to vendors who embed real-time application awareness in their products for traffic optimization, service chaining, quality of service, analytics, cyber security and more. Qosmos brings fast time to market for network intelligence and continuous protocol signature updates inside physical, SDN and NFV networking products. As the leading supplier of embedded intelligence software, Qosmos contributes actively to international standards and serves 75% of the market.
For more information, please visit http://www.qosmos.com