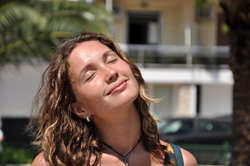 Washington, DC (PRWEB) October 29, 2014
Emotional wellness is often overlooked, yet such an important part of who we are. In honor of Emotional Wellness Month, physician and author Dr. Sanjay Jain recently provided some information from his website on emotional wellness and happiness:

One of the most important things, is to love yourself as genuine happiness comes from within. To love yourself means to accept that you are not perfect, but behind the imperfections lie a great person who is full of talents, aspirations, and so much to offer the world.
Genuine happiness often pertains to contentment. When you are content with the job you have, the way you look, with your family, your friends, the place you live in, and all the things you have – truly, you know the answer to the question "how to be genuinely happy."
Life should be about finding out about right and wrong, trying and failing, gaining and losing. Not focusing on what's wrong with life and what can't be fixed. The key is how to be happy despite the down times.
Another important thing to remember in finding happiness is learning to accept yourself and your own faults. As long as you know how to accept yourself it's easier to accept others for who and what they are. This is actually love at its core. As long as you love and know how to love, you will receive love ten folds back.
Imagine life as a big score board like those which are used in professional games. Every time you take a step forward to your goals, you get closer to scoring a point. Wouldn't it be nice to look at that board at the end of each day and think to yourself, "Wow! I scored points today. I'm glad I gave it a shot and kept moving forward" instead of looking at it a blank scoreboard and knowing you didn't even try. You can look at your life this way; work hard every day towards what makes you genuinely happy in your own life. When looking at your life with this perspective, it's important to remember to be grateful. Gratitude is yet another key in happiness. It's perfectly fine and normal to want more in life and strive for more, but never forget to be grateful for what you have now.
Happiness looks different to everyone and means something different to people.
Genuine happiness isn't about driving the fastest car, nor getting the employee of the year award, earning the highest pay, or beating the sales quota. Those things may make you happy short term. Genuine happiness means finding what makes you truly happy in life and working towards it, making sure you strive every day to work towards making that point.
For more information on this and related topics please visit Dr. Sanjay Jain's website at http://www.sanjayjainmd.com/.
About Dr. Sanjay Jain:
Sanjay Jain, M.D. MBA is a New York Times and USA Today Best Selling author, accomplished medical doctor, health expert, life coach and inspirational keynote speaker who has dedicated his life to helping people find their purpose by achieving a meaningful life that they deeply cherish.
Sanjay Jain is U.S. trained and a board certified physician with over 15 years of clinical experience. He holds certifications in Diagnostic Radiology, Integrative Medicine, and Healthcare Quality and Management. He is a graduate from the accelerated BS/MD program at The Northeast Ohio Medical University. He has diversified experience in the private practice, academic, and integrated multispecialty settings.
He was a former assistant professor at The Ohio State University where he also obtained his MBA at the Fisher School of Business. The combination of which has given him a unique voice and understanding of the many issues we face today in a real and practical sense.
Follow Sanjay on Twitter at @sanjayjainmd. His new book, Optimal Living 360: Smart Decision Making for a Balanced Life (Greenleaf) is available in stores now!