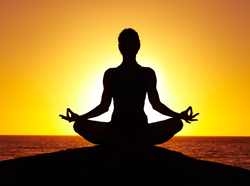 Washington, DC (PRWEB) October 29, 2014
Depression is very common today, it's easy in today's world to feel overwhelmed, buried, alone and helpless. In honor of National Depression Education and Awareness Month, physician and author Dr. Sanjay Jain offers some information from his book on natural ways to beat depression.

Exercise - there is no special exercise, class or special equipment needed. You just need to move, take a walk, go outside, and just get moving. Exercise is good for the body, it helps release stress and a chemical called endorphins which reduce perceptions of pain and trigger positive feelings in the body.
Relaxation-Depression often forces us to feel disconnected from the world. It can also cause other issues such as sleep problems, emotional distress and more. Find ways to relax, whether its meditation, visualization, yoga, reading or listening to music. It needs to be something that helps you relax and take your mind off the world around you.
Yoga-this is an excellent way to exercise your mind and your body at the same time. The benefits derived from yoga include decreased stress, relaxation; there are numerous benefits to the body and nervous system.
Guided imagery-is a form of meditation which helps you envision goals, using positive thinking to help you attain something
St. Johns Wort-this is a popular herbal treatment for depression.
SAM-E S-adenosyl-L methionine this is a chemical that occurs in the body naturally. Some studies show it may help with depression symptoms.
5 HTTP (5 Hydroxytryptophan) this is a naturally occurring chemical in our body. It works by increasing the levels of serotonin in the brain. Serotonin is associated with mood, sleep and other functions.
Kava-this is actually a root from the kava plant. It's commonly known for its sedative and anesthetic properties. It has been used for calming effects and relaxation.
For more information on this and related topics please visit Dr. Sanjay Jain's website at http://www.sanjayjainmd.com/.
About Dr. Sanjay Jain:
Sanjay Jain, M.D. MBA is a New York Times and USA Today Best Selling author, accomplished medical doctor, health expert, life coach and inspirational keynote speaker who has dedicated his life to helping people find their purpose by achieving a meaningful life that they deeply cherish.
Sanjay Jain is U.S. trained and a board certified physician with over 15 years of clinical experience. He holds certifications in Diagnostic Radiology, Integrative Medicine, and Healthcare Quality and Management. He is a graduate from the accelerated BS/MD program at The Northeast Ohio Medical University. He has diversified experience in the private practice, academic, and integrated multispecialty settings.
He was a former assistant professor at The Ohio State University where he also obtained his MBA at the Fisher School of Business. The combination of which has given him a unique voice and understanding of the many issues we face today in a real and practical sense.
Follow Sanjay on Twitter at @sanjayjainmd. His new book, Optimal Living 360: Smart Decision Making for a Balanced Life (Greenleaf) is available in stores now!