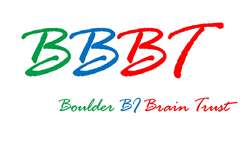 Yellowfin's approach has always been practical -- grounded in years spent building BI environments for so many companies. -- Claudia Imhoff, Founder, BBBT
Boulder, Colorado (PRWEB) October 29, 2014
On Friday, October 31, 2014, Yellowfin CEO, Glen Rabie, and Director of Product Marketing, John Ryan, will discuss how BI consumers most want to consume data, make collaborative decisions, and tell stories with that data.
"I used to think that 'everyone' would want to be a data analyst, and that Yellowfin would enable the process. In reality, though, only around five percent of users will actually build content and conduct sophisticated data analysis in the majority of deployments – especially large implementations," said Rabie. "The other 95 percent of people are information consumers, using the insights afforded by pre-built dashboards and reports to improve decision making."
BBBT Founder, Claudia Imhoff, said that it was "refreshing" to have Yellowfin return to the BBBT.
"Yellowfin's approach has always been practical – grounded in years spent building BI environments for so many companies," said Imhoff. "It shows in both their software and customer satisfaction. I look forward to hearing about their latest innovations and functionality."
A podcast summarizing the presentation will be available at the BBBT podcasts page, and a video of the presentation will be available at the BBBT videos page.
About BBBT
The Boulder Business Intelligence Brain Trust has served the BI industry since 2006. It is a consortium of over 165 industry analysts, experts, and practitioners from around the world. BBBT hosts BI industry vendors who provide extended, interactive briefings, streamed live as webinars exclusively to BBBT members. It's a reciprocal arrangement, the members receive the latest information on current and planned BI tools and technologies, and the vendors get valuable feedback on their offerings, marketing, and messaging.
About Yellowfin
Yellowfin is a global Business Intelligence (BI) and analytics software vendor passionate about making BI easy. Founded in 2003 in response to the complexity and costs associated with implementing and using traditional BI tools, Yellowfin is a highly intuitive 100 percent Web-based reporting and analytics solution. With more than one million users globally, Yellowfin is a leader in governed data discovery, collaborative and embeddable BI as well as Location Intelligence and data visualization. For more information, visit http://www.yellowfinbi.com.