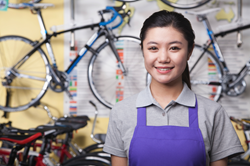 Hackers are opportunists looking for the easiest marks. Home town businesses need effective data security as much as Home Depot and Target.
Hoboken, New Jersey (PRWEB) October 29, 2014
­eMazzanti Technologies, a NYC area IT security consultant and managed services provider (MSP), lists steps small businesses can take to improve data security, and identifies current network security technologies in a new article intended to help business owners combat the increasing threat of hackers who steal sensitive customer information.
Below are a few excerpts from the article "Home Depot or Home Town Enterprise, Hackers Threaten Any Size Business". Read the full article here.
Once again, retail customers recoil as a huge data security breach at Home Depot was recently confirmed and additional hacks at Kmart, HP, Jimmy John's and Snapchat were announced. According to security experts, the Home Depot breach involves more stores over a longer period of time than the Target breach earlier this year. As many as 60 million customers' credit and debit card information may have been stolen.
Increasing Attacks from Anywhere
Electronic payment systems spawn electronic data thieves. The Internet makes it possible for cyber criminals to operate anywhere in the world, hence the recent theft of 1.2 billion user names and passwords by Russian hackers. Threats have increased to the point where experts are saying that it's no longer a question of "if" but "when" a business will be hit and how they will respond.
"Hackers are opportunists looking for the easiest marks," stated Jennifer Mazzanti, President, eMazzanti Technologies. "Home town businesses need effective data security as much as Home Depot and Target."
According to the National Small Business Association, small business owners lack the requisite understanding and knowledge of data security technologies, in spite of well-publicized breaches. The association reported that 44% of respondents to a recent survey had fallen victim to one or more attacks, costing an average of $8,700 per breach.
How to Avoid and Repel Attacks by Hackers
Security experts suggest several steps business owners can take to prevent unauthorized access by hackers, and to avoid being the low-hanging fruit. Any business can follow these simple and effective recommendations:

Take the data security threat seriously
Be proactive about security, don't wait to be hit
Get current security technology and keep it up to date
Employ a coordinated approach
Partner with a data security expert
Whether you do it yourself or consult with an expert, a basic understanding of the available security technology will help. Here are five technologies to discuss with a potential data security consultant:
1. Software vs. Security Appliance - Software on each PC in the office can be difficult to operate, inconsistent in deployment and often lacks the central management tools needed to aggregate data…
2. Secure Wireless Connection – Look for a high standard of encryption and preferably a system that can monitor both wired and wireless connections within the same framework. Customer or guest wireless networks should be isolated from the core business network.
3. Next Generation Firewall – NGFWs have the intelligence to protect against more sophisticated methods of breaching a network. Look for one that's easy to manage.
With increasing attacks by hackers and other IT security threats affecting businesses of all sizes, companies seeking to protect their reputations and ongoing business viability can work with IT security consultants at eMazzanti Technologies to develop an effective IT security strategy.
Other related resource information:
Russian Hackers Collect 1.2 Billion Passwords In A Mega Breach
HOW the 'bad guys' get in – Hackers are everywhere
About eMazzanti Technologies
eMazzanti's team of trained, certified IT experts rapidly deliver cloud and mobile solutions, multi-site implementations, 24×7 outsourced network management, remote monitoring and support to increase productivity, data security and revenue growth for clients ranging from professional services firms to high-end global retailers.
Serving more than 400 Hoboken, NJ, NYC area and international customers, eMazzanti is Microsoft's 2012 Partner of the Year and 2013 Northeast Region Partner of the Year, a 5X WatchGuard Partner of the Year and has made the Inc. 5000 list five years running. Contact: Carl Mazzanti 201-360-4400 or emazzanti.net Twitter: @emazzanti Facebook: Facebook.com/emazzantitechnologies.
Download the free article: How to Select an IT Provider here.