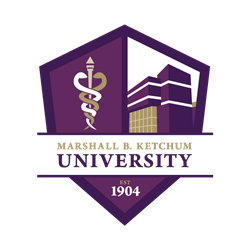 Fullerton, Calif (PRWEB) October 28, 2014
As you put the final touches on your Halloween ensemble this year avoid purchasing "scary" contact lenses from stores or websites that don't require prescriptions.
"Even though these are non-corrective lenses, they still pose the same potential health and safety risks as other contact lenses," said Glenda Secor, O.D., immediate past chair of the American Optometric Association's Contact Lens and Cornea Section and chair of Marshall B. Ketchum University's Board of Trustees. "When purchased over-the-counter, decorative contact lenses can put people at risk for bacterial infections, allergic reactions, or even significant damage to the eye's ability to function, with the potential for irreversible sight loss. Sadly, numerous cases of this have been documented."
If a patient is harmed or injured because of the illegal sales of contact lenses (corrective or decorative), report it to the FDA. If you believe a contact lens seller (online or in person) is selling lenses with poor business practices that could lead to harm or injury, report the incident to the Federal Trade Commission (FTC).
"The faculty, staff and students at Marshall B. Ketchum University take health and vision care very seriously. We are all committed to ensuring that consumers have all the information they need before making purchasing decisions that could impact their long-term vision," said Tim Edrington O.D., M.S., Professor and Chief of the Cornea and Contact Lens Service at MBKU's Southern California College of Optometry's University Eye Center, Fullerton (UECF).
About Marshall B. Ketchum University
MBKU is now home to the Southern California College of Optometry and the School of Physician Assistant Studies. The University confers a four-year, professional degree, Doctor of Optometry (O.D.) and a Master of Science in Vision Science (M.S.) degree. MBKU's School of Physician Assistant Studies awards a Master of Medical Sciences (MMS) degree. MBKU has recently announced plans to establish a College of Pharmacy.
Marshall B. Ketchum University owns and operates two premier eye and vision care centers – University Eye Center at Fullerton located on its campus in Fullerton, CA, and University Eye Center at Los Angeles located on Broadway at Martin Luther King Boulevard near downtown Los Angeles.
###