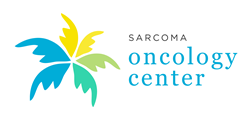 Our mission is to provide the best possible care for all our cancer patients.
Los Angeles, CA (PRWEB) October 29, 2014
Dr. Sant Chawla, an internationally renowned and respected sarcoma oncologist and director of the Sarcoma Oncology Center in Santa Monica, CA, has recently launched a new and improved website, http://www.sarcomaoncology.com. The site is one of the most comprehensive and helpful sources of sarcoma guidance and treatment information. The Sarcoma Oncology Center is one of the few places providing dedicated support and treatment for this rare form of cancer.
"Our mission is to provide the best possible care for all our cancer patients," said Dr. Chawla, founder of the Sarcoma Oncology Center. "Meeting our patients' medical and personal needs is our highest priority. We intend for this website to serve as a source of helpful information for sarcoma patients and their loved ones."
WHAT IS SARCOMA?
Sarcoma is a malignant tumor and rare type of cancer that can strike adults, children and teens. Sarcomas invade soft tissue and bone and describe a complex family of over 75 unique cancers with:

15% of children and teen cancer cases diagnosed as sarcomas.
60% of sarcomas originating in the arms or legs; 25% in the gastrointestinal tract; 15%-20% back of the abdominal cavity and internal organs; and 9% in the head and neck.
As with more commonly known cancers, sarcoma is treatable using chemotherapy, radiation and/or surgery. The Sarcoma Oncology Center partners with patients for the best possible outcome.
"We help our patients make informed decisions and encourage them to participate in their own medical care," explains Dr. Chawla. "We are dedicated to defeating cancer through our clinical research in drug development. "
WHY IS THE SARCOMA ONCOLOGY CENTER UNIQUE?
The Sarcoma Oncology Center is a premiere sarcoma research center that provides patients access to the newest and most promising experimental medications. The Center has completed a number of breakthrough Phase II and III trials for new drugs and several have been approved by the FDA including:
Aldoxorubicin - second line for soft tissue sarcomas
Eribulin - approved for metastatic breast cancer
Pazopanib – approved for soft tissue sarcomas
Groundbreaking research reported that patients treated with Aldoxorubicin had significantly increased progression-free and overall survival rates without any observed cardiotoxicity.
The Sarcoma Oncology Center also collaborates closely with prominent surgeons, pathologists and radiation oncologists from the top medical centers in the U.S.
DR. SANT CHAWLA: PIONEER IN SARCOMA RESEARCH
Dr. Chawla is a pioneering physician whose work in sarcoma oncology has brought him accolades and international recognition as one of the world's leading authorities in medical treatment and clinical research for bone and soft-tissue sarcomas and sarcoma therapy. Dr. Chawla and his colleagues treat cancer patients from around the world for whom standard treatments have proven ineffective.
To learn more about the Sarcoma Oncology Center visit us on the web at http://www.sarcomaoncology.com