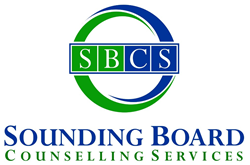 with more information, sometimes comes hyper vigilance and increased fears.
Toronto, ON (PRWEB) October 29, 2014
In recent years, Sudden Infant Death Syndrome (more commonly known as SIDS) has gone from being a subject matter spoken about in hushed tones to a topic that is widely talked about in prenatal classes, parenting groups, and in the media. With more open dialogue and campaigns, SIDS rates have been dropping. "In 1992, the SIDS rate for the United States was 1.20 deaths per 1000 live births. In 2001, the SIDS rate was reported at 0.56 deaths per 1000 live births, representing a decrease of 53% over 10 years." (http://pediatrics.aappublications.org/content/116/5/1245.full).
Much of the credit for this decline is given to the Safe to Sleep (formerly known as the Back to Sleep) campaign, which encourages putting babies to sleep on their backs, and safer crib practices. For more information about Safe to Sleep and specific ways to create a safer sleeping environment for babies visit: [http://www.nichd.nih.gov/sts/Pages/default.aspx.
Despite increased information and resources, the causes of SIDS are still mostly a mystery. This leaves many parents feeling uneasy, overwhelmed, and confused. As a response, many parents try to gather as much information as possible and strive to create a "perfect" safe environment for their children. The downside is that with more information, sometimes comes hyper vigilance and increased fears.
So, how do parents ensure the safety of their little ones without being panicked, and overwhelmed by an influx of information, guidelines, and (sometimes contradictory) advice?
At the risk of providing more information and advice, here are 3 ways to simplify the complex world of being a parent:
1) Trust your instincts---Every baby is unique, as is every parent. Involved parents know their children better than anyone else. Sometimes it's easy to get caught up in trying to find THE right way, and in the process lose focus on the fact that there can be more than one right way. It's about determining what's right for this baby and this family. The best people to answer that are usually the ones in the situation, not "experts". Instincts are a powerful tool. Use them.
2) Consider history---Every generation likes to think they're wiser than previous ones and with scientific and technological advances, in some ways that is true. But if there's one thing that previous generations can teach, it's that nothing is set in stone. It used to be considered good practice to put infant cereal in bottles and line cribs with bumpers, however now these practices are often discouraged.
3) Put down the books, tablet, etc.---Perhaps think of parenting books and websites as a dictionary rather than a spellchecker. This means use them as a reference to put your mind at ease rather than a "how to" guide about parenting. Nothing can truly prepare one for how to care for an infant except caring for an infant. Even then, one must consider differences between babies. There are even differences in the same baby from moment to moment that will keep one on their toes.
There's no perfect way to parent. It is a challenging, demanding job. Taking the chance to simplify can help reduce worry, and hopefully result in a safe environment for your baby, while enjoying the joys of watching them grow.
Want to speak to a therapist and live in the Toronto or Hamilton, Ontario area? Contact Sounding Board Counselling Services at soundingboardonline.com to schedule an appointment.