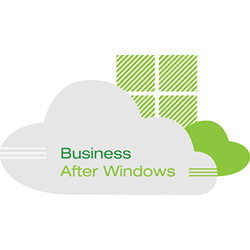 Tarzana, California (PRWEB) October 29, 2014
InfoStreet Inc. and Softletter are pleased to announce the addition of Bennet Bayer, Global CMO and VP of Strategy from Huawei, and Rob Brown, Senior Cloud Architect from Informatica, to the already promising lineup of speakers for the Business After Windows conference. Bayer and Brown will be featured as a prominent keynote speakers and will contribute to the dialogue surrounding what "anytime, anywhere, any device" means for businesses and individuals. Join Mr. Bayer, Mr. Brown and other industry experts as they lead forward-looking online presentations and live Q&A sessions and designed to explore where the cloud is heading over the next five to ten years.
Bennet Bayer currently serves as Chief Marketing Officer (CMO) and VP of Strategy for the Consumer Managed Services and Carrier Cloud Computing Groups for Huawei. He is recognized as "one of the 250 most influential cloud executives in the world" by MSP Mentor, and provides nearly 30 years of domain expertise in mobile, telecom, and cloud related software technology. His record of achievement includes executive, marketing, and operational leadership roles. Prior to joining Huawei, Mr. Bayer built and led the mobility, unified communications, and collaboration software practices at Avnet, providing solutions to the VAR community across platforms provided by IBM, Oracle, HP, Microsoft, and Cisco.
Rob Brown has recently joined Informatica as Senior Cloud Architect. Prior to that he was recruited to Oracle by Mr. Thomas Kurian, Executive President of Product Development, where he served as the Sr. Director of Cloud Architecture working directly with executive sales and product management to drive Oracle's Cloud strategy. Mr. Brown has dedicated the better part of 20 years to building, running, and selling data-driven applications with companies such as Salesforce, Corent Technology, and more. He is a widely recognized expert in the field of PaaS and brings with him a world of experience with customer facing activities such as sales, marketing, and demand generation.
Registration for the Business After Windows conference is free, allowing anyone to join in from anywhere they might be. The conference's cutting-edge presentations can be accessed via the cloud from the comfort of the attendee's device of choice starting November 7th.
Starting November 11th, attendees will be able to visit the http://www.BusinessAfterWindows.com website to participate in any of the live Q&A sessions featuring top technologists and visionaries. Each Q&A session will be placed completely in the cloud. During the span of 30 minutes each Q&A session will foster discussions on the topics presented by the speakers, which include the Internet of Things, cloud implementation, the portable workspace, and more.
In addition to the presentations and the Q&A portion being completely cloud-based, Business After Windows, in a similar fashion to traditional conferences, will offer attendees the opportunity to network with other participants and speakers before, during, and after the conference via the conference's LinkedIn group page.
To register or learn more about the Business After Windows conference, explore our website, follow us on Twitter, or like our Facebook page. To apply for media credentials please contact our press team at press(at)businessafterwindows(dot)com.