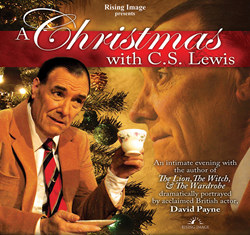 Attendees will laugh, they will rejoice, they may even cry
Tucson, AZ (PRWEB) November 04, 2014
Family Life Radio presents a very special evening with one of Britain's most acclaimed actors, David Payne, in a memorable performance as C.S. Lewis.

Tucson AZ – Friday, December 5th
Cave Creek, AZ – Saturday, December 6
Mesa, AZ – Sunday, December 7th
Midland, MI – Saturday, December 13th
Payne's powerful, yet intimate portrayal allows attendees to spend an enthralling evening with a man whose books have literally changed millions of lives. Attendees will laugh, they will rejoice, they may even cry and they will certainly leave celebrating a great author who gave the world the Narnia Chronicles and a Christian legacy that few others can match.
For more information and tickets go to http://www.myflr.org