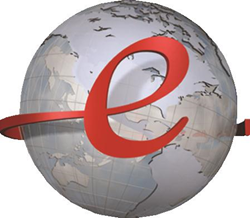 Germantown, WI (PRWEB) October 29, 2014
Ellsworth Adhesives, a global distributor of adhesives, specialty chemicals and dispensing equipment, is pleased to announce a new agreement with Dow Corning as authorized distributor for the Industrial Assembly and Maintenance Market in Mexico.
Ellsworth Adhesives offers a comprehensive line of Dow Corning® branded Adhesives and Sealants, Elastomers, Foams and Fluids as well as a full line of Molykote® branded lubricants from Dow Corning which include Compounds, Dispersions, Oils, Greases, Pastes, and Anti-Friction Coatings for use in industrial assembly and maintenance applications.
"Our current industry and market knowledge will allow us to aggressively develop business throughout the region with Dow Corning. We are anxious to begin leveraging our local expertise immediately to maximize our mutual growth in this area," commented Roger Lee, Vice President and General Manager of Ellsworth Adhesives North America.
Ellsworth Adhesives has been a Dow Corning authorized distributor for over 35 years, and remains as one of Dow Corning's largest North American and Global Distributor. Ellsworth has developed a reputation within the industry for providing excellence in distribution coupled with the most comprehensive level of technical expertise available.
To learn more, visit http://www.ellsworth.com.
About Ellsworth Adhesives
Ellsworth Adhesives is a distributor of adhesive products and equipment. Ellsworth Adhesives is a value added supplier of adhesives, sealants, coatings, encapsulants, tapes, releases and lubricants from leading international manufacturers including 3M, Bostik, Dow Corning, Dymax, Emerson & Cuming, Fisnar, Henkel Loctite, Humiseal, Lord, Permabond, Sulzer, Techcon and many others and offers the most comprehensive level of technical expertise available. Ellsworth Adhesives operates sales offices and warehouses in the United States, Canada, Mexico, United Kingdom, France, Spain, Germany, Sweden, Denmark, Brazil, Australia, China, Malaysia, India, Vietnam, and Thailand. Ellsworth Adhesives can be contacted directly at 1-800-888-0698 or by visiting http://www.ellsworth.com.