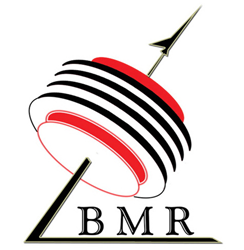 BMR stands above the competition with the ability to supply a wide variety of products and services to companies around the globe.
San Fernando, California (PRWEB) October 29, 2014
Bellows Manufacturing and Research, Inc. is excited to announce their involvement with a number of Space application projects, for several large U.S. based companies such as, SpaceX.
BMR is a world leader in the manufacturing of metal bellows and metal expansion joints, components used in the high tech assemblies and engineering applications of numerous industries. Based in the United States, Bellows Manufacturing and Research, Inc. works in conjunction with diverse companies worldwide. BMR is responsible for supplying the bellows and expansion joint components required for the functioning of applications in a range of important industries, including aerospace and aeronautics, cryogenics and refrigeration, heavy equipment and construction, gas refinery, medical and others.
Bellows Manufacturing and Research, Inc. has extensive capabilities when it comes to the design, engineering and production of various components. The components produced by BMR are high quality and manufactured according to stringent quality control standards, considered the highest in the industry.
These Space programs, which are from among the world's largest manufacturers and designers of launching systems and rocket-propelled products, utilize many of the bellows assemblies manufactured by Bellows Manufacturing and Research, Inc. Because BMR adheres to such rigorous standards, products and assemblies are recognized as being extremely reliable, and also have long life cycles. The attention to detail ensures that BMR products perform to the highest standards consistently. Policies and procedures including precision machining and the utilization of high-quality materials result in products that are in high demand for engineering applications. The extensive testing performed means that BMR can ensure proper tolerance as well as adequate capabilities of their products to handle extreme thermal pressure expansion and contraction.
BMR successfully participated in a recent project with the Kennedy Space Center. A lead project manager commented, "BMR worked with us as an active part of our design team to modify our original design concept into a working component by updating the original sketch then sending the updates back and forth…until we reached a design that could be fabricated and would work in our system." The team at BMR is recognized time and time again as being cooperative, responsive and dedicated to the success of every project.
Customers of Bellows Manufacturing and Research, Inc. regularly report their satisfaction with the high-quality products they order. BMR is committed to providing a reciprocal relationship with each customer, regardless of the size or scope of the project. Projects may range from designing and developing a simple prototype to providing a large scale engineering implementation for bigger companies. Each project gets the full attention of the BMR team assigned to complete it. BMR prides itself on being an integral part of the design and production team, for each and every company requesting their services. Whether a client provides a rough sketch of an idea that needs designing or a complete design with highly technical specifications, BMR can handle the task.
▪ About Bellows Manufacturing and Research, Inc.
Bellows Manufacturing and Research, Inc. is based in San Fernando, California. BMR strives to provide quality bellows and expansion joint components capable of handling a vast multitude of applications. By providing a range of services ranging from developing single prototypes to complex assemblies, BMR is recognized as a world leader in the industry.
▪ Contact Address
Bellows Manufacturing and Research, Inc.
13596 Vaughn Street
San Fernando, CA 91340
Toll Free: 888-783-3025
Tel: 818-838-1333
Fax: 818-838-1003