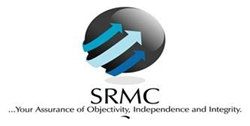 Charleston, SC (PRWEB) October 29, 2014
The Society of Risk Management Consultants (SRMC) is pleased to announce the election of Mr. Robert Harder, ARM to the position of President. Mr. Harder is Principal Consultant of Robert Harder Consulting Inc., a risk management and insurance consulting firm in St. Catharines, Ontario, Canada. Mr. Harder taught in the Bachelor of Applied Business in Hospitality Program at Niagara College. He holds the Associate in Risk Management (ARM) designation.
Other Newly Elected Officers: President-Elect: Mr. Michael E. Norek, Principal Consultant/Partner of KFDA, Boston, MA; Secretary: Mr. David L. Stegall, CPCU, ARM, ARe, RPA, Principal Consultant of Risk Consulting & Expert Services, Birmingham, AL; Treasurer: Mr. Benjamin C. Few III, ARM, ARM-P, AAI, Fort Myers, FL, and Immediate-Past President: Ms. Joy Gänder, CPCU, ARM, Principal of Gänder Consulting Group LLC, Madison, WI.
Newly Elected Directors of SRMC: Ms. Marie E. Piccininni, CPCU, CPA, ARM of ICA Risk Management Consultants, Mahwah, NJ; Mr. William McPherson "Mac" Durrett of Durrett & David Risk Management, Inc., Atlanta, GA; Mr. Joe C. Underwood, CPCU, ARM, MBA of Albert Risk Management Consultants, Needham, MA; Mr. Al Rhodes, ACAS, President, Sigma Actuarial Consulting Group, Inc., Brentwood, TN.
Other Directors: Mr. Christopher J. Franki, CPCU, ARM, Principal Consultant/Vice President, Insurance Buyers' Council, Inc., Cockeysville, MD; Mr. Roy M. Ivins, CPCU, ARM, CIC, Principal Consultant, RMI Associates, LLC, Woodbridge, CT; Mr. James R. Mahurin, CPCU, ARM, Principal Consultant, Insurance Audit TN, LLC, Franklin, TN; and Mr. Scott V. Oxman, President, Oxman Safety, Cape Coral, FL.
The Society of Risk Management Consultants is an international organization of professionals engaged in risk management and insurance consulting. SRMC Members serve their clients and the public through research, education, exchange of information and the promotion of professional and ethical guidelines. SRMC Members are compensated exclusively by their clients on a fee-for-service basis and are held to rigid standards of education, experience, professionalism and code of ethics.