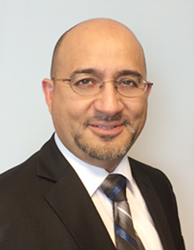 We will help you get started on a business continuity plan to prepare your business to avoid downtime after a disaster.
Celebration, FL (PRWEB) October 30, 2014
Disasters such as hurricanes, floods, fires, computer hacking, data crashes, power outages, hazardous material spills, storms, Ebola, volcano eruptions, tornadoes, and theft are unpredictable and devastating. Many people put off thinking about disasters. But disasters happen.
Does your company have an emergency preparedness and business continuity plan in place to help employees respond to emergencies and get the business up and running again quickly? A simple plan will help prepare for the safety and survival of employees and business infrastructure to ensure that the company retains customers and continues to serve them despite power outages and economic hardship from disasters beyond our control.
According to statistics cited by FEMA, almost 40 percent of businesses that are forced to close after a disaster never reopen. Small businesses typically do not make the effort to invest in a simple business continuity plan, a decision that can make or break a company. Owners can protect their business by creating a simple plan themselves or by meeting with a disaster recovery consultant to help them get started.
The Florida MEP, (FLMEP) a non-profit organization tasked with helping manufacturers and business owners, now offers Disaster and Business Continuity Planning services. FLMEP disaster recovery experts will provide assistance to help owners and managers prioritize safety concerns, develop a business communications and emergency plan, identify and document key personnel, suppliers and processes, ensure access to essential materials, and safeguard critical assets and data.
The process will begin with a comprehensive assessment, which FLMEP is making available to businesses at no cost. Results of the assessment will determine which services will be beneficial. Once the business continuity plan is created, FLMEP experts will train staff in implementing procedures detailed in the plan and will also assist key suppliers in creating their business continuity plans and training of their personnel.
"We will help you get started on a business continuity plan to prepare your small business to avoid downtime after a disaster," said Jean Paul Aliaga, Disaster Recovery Expert with Florida MEP. "It is important for companies to prepare a business continuity plan BEFORE disaster strikes and to arrange for their key suppliers to have a plan as well. Florida MEP offers a free assessment to help companies get started on their disaster plans."
Aliaga has more than ten years of experience in emergency preparedness. He served on a specialized disaster assessment team for the U.S. Department of Homeland Security closing disaster-related large projects valued in millions of dollars by working with cities, public entities, and businesses. Aliaga will provide numerous resources, tools and checklists to aid owners and managers in developing their own customized emergency preparedness and business continuity plans.
For more information about Disaster and Business Continuity Planning, please call Florida MEP at 321-939-4000 for a no-cost assessment or email jpa(at)floridamep(dot)org.
About FLMEP
The Florida MEP (FLMEP) is a not-for-profit organization that provides training and assistance to businesses to help them identify and implement advanced technologies to enable them to grow and compete in the global market. FLMEP assists manufacturers and businesses by providing access to technology for improved productivity, offering workforce training in Lean manufacturing, Kaizen, VSM, ISO certification, ITAR compliance, exporting logistics and supply chain integration. Through FLMEP programs, many funded by grants, companies learn tactics to innovate, save money, implement more efficient management strategies and lean methodologies, resulting in immediate bottom-line impact. Visit the Florida MEP website at [http://www.floridamep.org or call 321-939-4000.