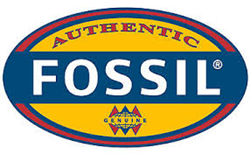 CCNG events are a forum in which thought leaders could share and discuss ideas...
Fort Worth, TX (PRWEB) October 29, 2014
CCNG International Inc. is pleased to announce the upcoming Southeast regional event, Improving the Customer Experience. This event will be hosted on November 19th by CCNG member Fossil at their contact center operations located at 901 South Central Expressway, Richardson, TX 75080.
The purpose of the CCNG regional events is to create a valuable dialogue throughout the day by bringing together industry professionals looking to identify strategies and best practices for customer service, contact center and customer experience management. Attendees to these regional events value the high engagement from talking and meeting with peers, and the interactive discussions focused on customer experience improvements in these key areas –
Call Center / Contact Center
Social Media / Social Care
Customer Feedback and Satisfaction
Self Service and Support
Customer Loyalty and Rewards
Past CCNG regional events in this area were held in the greater DFW area by member hosts including Hilton Reservations, Elevate, RealPage and Mary Kay Inc.. Other recent CCNG regional events outside of Texas have been hosted this year by Toyota Financial Services, J.P. Morgan Chase, Teleflora, Colorado Springs Utilities, AXA, Kohl's and most recently by T. Rowe Price and Greater Cincinnati Water Works, all showcasing their contact center and customer care operations. See photos from all past events on the CCNG Google+ page.
In addition to this upcoming CCNG regional event, additional member hosted events are planned for November 6th in Phoenix AZ by GoDaddy, in Tampa on November 13th with host Think Direct Marketing Group and on December 4th in Columbus OH at host site Fiserv.
"The next 6 weeks will be very busy for CCNG regional events as we wind up the year in advance of the holiday season," says David Hadobas, President and CEO of CCNG International Inc. "We know many members are looking forward to attending these remaining regional events and discussing customer experience management issues with these hosts, as well as touring some great contact center operations."
This year CCNG event attendees are sharing insights and discussing how to improve the overall customer experience. Attendees at the CCNG regional events will be involved in a very interactive agenda to gain insights and perspectives from a wide range of industries including retail, travel, financial services, insurance, healthcare, and many more. Each event brings its own unique collection of industries represented by local and regional contact center, customer care and customer experience management.
Recent CCNG event attendees share their thoughts about participating:
"The CCNG meetings are a great opportunity to network with industry professionals and learn what struggles they're overcoming and how, as well as discuss new and changing Contact Center best practices. The shared knowledge, experience, and relationships are invaluable as we navigate through this ever changing industry." Mike Kinealy, Director, Contact Center Operations - Customer Service, Sales & Road Service, U-Haul International, Inc.
"While each CCNG event is different, every one offers organizations a great opportunity to connect with and learn from other contact center professionals. I find very high value and enjoy attending CCNG events!" - Darren Ford, President, ProCulture Consulting.
"CCNG events are a forum in which thought leaders could share and discuss ideas, in a venue that invites real perspectives in the discussions throughout the day. These events provide a great opportunity to introduce contact center leaders to new trends and technologies and allow participants to network with industry providers (CCNG partners) delivering relevant solutions." - Michael Haisten, Director, Program Management, Five9 Inc.
The November 19th event in Richardson TX will feature a morning member presentation by Bernie Gessner, Call Center Director, Fossil, followed by the Open Town Hall all-attendee group discussion led by our host local members. The agenda continues with Thought Leadership talks by CCNG partner sponsors Five9 and inContact, concluding with small group sessions and a site tour of the Fossil customer care contact center operations. It will be a very engaging day full of insights, experience, peer perspectives and networking.
For details on how to attend this event, membership and guest pass availability, contact Ginger Graber, ggraber(at)CCNG(dot)com.
View program details at – http://www.CCNG.com
CCNG International Inc.
Founded in 1992, CCNG International Inc., CCNG is a member Professional Peer Network (PPN) for Contact Center and Customer Service Executives, Managers, and Leaders. Within the CCNG Member Network, Contact Center and Customer Service Professionals:
Connect for networking and sharing best practices.
Interact to enhance their professional network and gain valuable insight into Contact Center and Customer Service best practices and technology.
Share their experience and ideas contributing to the valuable discussion. All Call Center, Contact Center, Customer Care, Customer Service, and Customer Experience Professionals are invited to participate in the CCNG Member Network.
For more information about the CCNG Member Network and to gain access, please visit CCNG.com. "Like" us on Facebook and follow us on Twitter @CCNGNetwork.
# # #