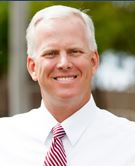 "As Assessor, I will protect every single taxpayer every day," said John Morris.
Los Angeles, CA (PRWEB) October 29, 2014
Citing his plan to permanently reform the critical office of the Assessor of Los Angeles County, the Pasadena Star-News has endorsed Head Deputy District Attorney John Morris for Los Angeles County Assessor.
"In the June primary, we connected with voters by publishing a straight forward plan to permanently and transparently reform the Assessor's office which is responsible for valuing $1.1 trillion in property," said John Morris. "Having the support of the Pasadena Star-News and over nine other major newspapers in Los Angeles County will help communicate our commitment to always protect taxpayers."
Los Angeles County is the most populous single county in the country and is also home to the largest single property assessment roll, currently valued at $1.1 trillion. The Office of the Assessor has currently operated without an elected Assessor since 2012.
"$1.1 trillion worth of entrepreneurship, risk taking, ingenuity, and achievement deserve to be safeguarded by a full time, elected Assessor who is fully accountable to taxpayers," explained John Morris. "As Assessor, I will protect every single taxpayer every day."
As the only candidate to back fully implementing Prop 13 while streamlining appeals of property tax assessments, first time candidate, career prosecutor Morris explained how he began his run to head this important agency.
"Before I even decided to run for this office, I began to look at what needed reform and how that could best be implemented," said John Morris. "My 24 years if experience as a prosecutor made it clear to me as my list continued to grow that taxpayers needed someone who would protect them and be clear about it. That is when I decided I needed to run."
For more information on the endorsement by the Pasadena Star-News, go to http://www.pasadenastarnews.com/opinion/20141020/john-morris-for-los-angeles-county-assessor-endorsement/1.
ABOUT JOHN MORRIS FOR LOS ANGELES COUNTY ASSESSOR
John Morris is a veteran 24 year prosecutor and currently a Head Deputy District Attorney for the Los Angeles County District Attorney's Office. He is the only candidate for Assessor to hold a real estate license and be a published expert on real estate law. He and his wife, Mary, are raising their children in the San Fernando Valley where they are active in their local community and church. For more information go to morrisforassessor.com.
John Morris is endorsed by the Howard Jarvis Taxpayers Association, Governor George Deukmejian (retired), the Los Angeles Times, the Los Angeles Daily News, the Los Angeles Register, the Pasadena Star-News, the Long Beach Press-Telegram, the Torrance Daily Breeze, the Whittier Daily News, the San Gabriel Valley Tribune, the Antelope Valley Press, Santa Clarita Valley Signal, Los Angeles District Attorney Steve Cooley (retired), California Correctional Peace Officers Association, Los Angeles Police Chiefs Association, the Association of Deputy District Attorneys, the Glendale Association of Realtors and hundreds of community leaders to become the next Assessor for Los Angeles County.