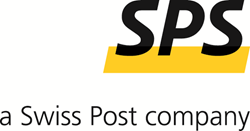 New York, NY (PRWEB) October 30, 2014
Swiss Post Solutions (SPS), a premier provider of business process outsourcing and digitization solutions, announced the results of its annual client survey, revealing a high level of satisfaction among customers in North America.
Each year, SPS conducts the client survey as part of its quality assurance initiatives and measures five major categories: Customer Satisfaction, Loyalty, Customer Care, Innovation, and Complaint Handling. According to the survey results, SPS outperformed the prior year's results by multiple points in all five general areas, substantiating its reputation as a global leader in the outsourcing arena.
In response to the favorable survey results, COO of SPS North America, Art Tatge, stated, "SPS' culture of putting clients first means that our employees are driven to deliver exceptional services each day, and we are very pleased to be recognized by our customers for these efforts."
Satisfaction among clients in sub-categories such as service offering and customer service was also strong, with further improvements in areas dealing with thought leadership and client-specific industry expertise. In addition, SPS scored especially well in client loyalty, a key driver of overall customer satisfaction, with nearly 95% of its North American respondents in agreement.
"Customer Satisfaction, Delivering Excellence, and Driving Innovation are our three priorities at SPS, and we are proud to continue to meet the needs and expectations of our clients," said Dan Moscatiello, CEO of SPS North America. "Nationwide, our employees remain focused on providing quality services that enhance the customer experience and bring value to client's operations. We have diligently worked to achieve such positive results, and are intent on demonstrating our commitment to ongoing improvement," he added.
In keeping with SPS' mission of providing measurable business results, the company noted that it has recently dedicated significant resources in order to further support the growth and expansion of its nationwide client base.
About SPS
Swiss Post Solutions (SPS) is a leading outsourcing provider of solutions for paper-based business processes and innovative services in document management. SPS' 6,800 employees support business clients in the areas of insurance, banking, telecommunications, media, retail, energy supply and travel & transportation in the digital transformation. Part of the Swiss Post group, SPS is headquartered in Zurich and Berne (Switzerland) with an active presence in all important international economic regions.
Swiss Post Solutions (SPS) North America (NA) offers a comprehensive suite of business process outsourcing solutions and document management services including the transformation of key business applications from paper to digital documents enabling improved workflow and driving enhanced efficiencies. In the field of outsourced office services, SPS NA provides mailroom management, managed print services, reprographic services, IT helpdesk support, front office and reception services. Headquartered in New York City, SPS NA has offices in Los Angeles, San Francisco, Chicago, Washington DC and Toronto, and operates secure document processing centers in Long Island City and Toronto.