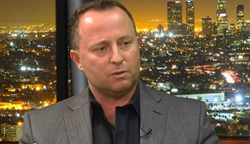 It is the next evolution of how a business can develop a website.
Riverside, CA (PRWEB) October 30, 2014
Graphics, coding, typography and search engine optimization– all of these terms are synonymous with the craft of web design and require thorough knowledge to create an aesthetic and functional website. Yet a simpler solution to create a website can be as easy as using Facebook.
Thus, pictures, videos, contact information, customer reviews and Facebook posts all accumulate on a multiple device friendly website.
"It is the next evolution of how a business can develop a website," said Rotelli. "We have taken all the hard work they used to do before, going into a dashboard tool where they would create the website and we have taken it to the next level where it is seamless. Our technology basically, every half hour to an hour, goes into Facebook to discover if a business has made a new post and automatically exports that out. So its not like they are building a website, or a portion of it, but it is also the maintenance of it."
The team at Localhitz inputs SEO keywords as they update their Facebook content, so that their SEO helps their business jump ahead on a search results page. Rotelli explained that the more relevant content that is published onto the Facebook, the higher the likelihood for a business to attract more traffic onto their website.
CMO Adam Webber explained the simplicity of Localhitz and how it stands out in the current market for web designers.
"Localhitz is a disrupter," said Webber. "It comes in and changes the market because what has traditionally happened is, companies come in and charge anywhere from a few hundred dollars every month, to a few thousand dollars...to create these websites for businesses. When you have these small to medium sized businesses it just gets out of hand. If you know how to update a status onto Facebook, you can run this website."
While Localhitz takes the coding and graphic designing work out of the equation, it also keeps track of the websites traffic, itemizing interaction down to the type of device a potential customer uses to view the website and which posts or deals have been accessed. Other social media platforms can also be intertwined with the Localhitz system, and businesses can also edit how the webpage looks through the admin system on the Localhitz domain.
For More Information Contact
Dwight Cromie
951-781-8624
dsc(at)altekmedia(dot)com