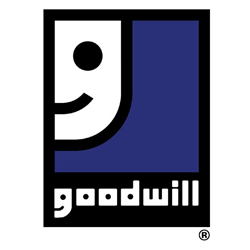 "We are grateful for the generosity of the Bon-Ton Goodwill Sale donors, whose donations will help Goodwill provide services that enable people to develop the skills they need to find work,"
Rockville, MD (PRWEB) October 29, 2014
This Fall, the Goodwill Sale, a cause-marketing partnership between The Bon-Ton Stores, Inc. (NASDAQ: BONT) and Goodwill Industries International, collected more than 2.6 million pounds of clothing and textiles to benefit Goodwill's job training and employment services. The donations to Goodwill have an estimated value of $10.2 million in potential revenue, which will help thousands of people find jobs in local communities. In addition, Bon-Ton stores collected $555,000 in cash donations made by customers who gave at the register and received additional Goodwill Sale coupons for their donations. Both the cash and textile donations benefit Goodwill's mission of helping people build their careers and will provide an estimated 349,000 hours of job training services for people seeking employment.
During the Fall Goodwill Sale, which took place from September 7 to October 4, 2014, donors brought their Goodwill donations to 273 Bon-Ton, Bergner's, Boston Store, Carson's, Elder-Beerman, Herberger's and Younkers store locations. Customers received discount coupons of up to 25 percent off for each item donated during the sale. Donations are sold in Goodwill stores, and revenues fund employment and community services such as career counseling, interview training, résumé writing, computer or financial education, mentoring, child care, transportation and many other services.
The Fall Goodwill Sale marked the 20th anniversary of the event, which started as a local partnership with the Boston Store and Goodwill Industries of Southeastern Wisconsin (Milwaukee). The partnership gradually grew, and by 2006 the promotion expanded to all of Bon-Ton Stores' seven nameplates. It has become one of the retail industry's most successful and enduring campaigns.
"We are grateful for the generosity of the Bon-Ton Goodwill Sale donors, whose donations will help Goodwill provide services that enable people to develop the skills they need to find work," said Jim Gibbons, president and CEO of Goodwill Industries International. "We thank and congratulate The Bon-Ton Stores for their steadfast commitment to strengthening Goodwill's job training programs throughout the past 20 years. Their support has helped millions of people in local communities."
"The Bon-Ton family of stores is proud to support Goodwill's job training programs, all of which make a positive impact in the communities where we operate," said Kathryn Bufano, president and chief executive officer of The Bon-Ton Stores, Inc. "We thank our customers who have donated during the Goodwill Sale and for their commitment over the years."
Goodwill provides job training and community services to people with disabilities, those who lack education or work experience, and others who face challenges in finding employment. People receive training to find jobs in a variety of fields such as financial services, health care, IT, retail and many others. The sale is the largest and longest-standing department store donation drive with Goodwill.
To learn more about Goodwill's services or to find your local Goodwill agency, visit http://www.goodwill.org.
About Goodwill Industries International
Goodwill Industries International is a network of 165 community-based agencies in the United States and Canada with a presence in 14 other countries. Goodwill agencies are innovative and sustainable social enterprises that fund job training programs, employment placement services and other community-based programs by selling donated clothing and household items in more than 3,000 stores and online at shopgoodwill.com®. Goodwill also builds revenue and creates jobs by contracting with businesses and government agencies to provide a wide range of commercial services, including packaging and assembly, food service preparation, and document imaging and shredding. In 2013, more than 9.8 million people in the United States and Canada benefited from Goodwill's career services. Goodwill channels 83 percent of its revenues directly into its programs and services.
To find a Goodwill location near you, use the online locator at http://www.goodwill.org, or call (800) GOODWILL. Follow us on Twitter: @GoodwillIntl and @GoodwillCapHill, and find us on Facebook: GoodwillIntl.
About The Bon-Ton Stores, Inc.
The Bon-Ton Stores, Inc., with corporate headquarters in York, Pennsylvania and Milwaukee, Wisconsin, operates 273 stores, which includes ten furniture galleries and four clearance centers, in 26 states in the Northeast, Midwest and upper Great Plains under the Bon-Ton, Bergner's, Boston Store, Carson's, Elder-Beerman, Herberger's and Younkers nameplates. The stores offer a broad assortment of national and private brand fashion apparel and accessories for women, men and children, as well as cosmetics and home furnishings. The Bon-Ton Stores, Inc. is an active and positive participant in the communities it serves.
For store locations and information visit http://www.bonton.com. Join the conversation and be inspired by following Bon-Ton on Facebook, Twitter, Instagram, Pinterest and the new fashion, beauty and lifestyle blog, #LoveStyle.
Contact:
Charlene Sarmiento
Goodwill Industries International
Office (240) 333-5590
charlene(dot)sarmiento(at)goodwill(dot)org
Christine Hojnacki
The Bon-Ton Stores, Inc.
Office (414) 347-5329
‎Christine(dot)Hojnacki(at)bonton(dot)com