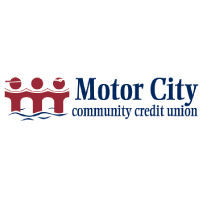 Alpharetta, GA (PRWEB) October 31, 2014
FMSI, a leading workforce optimization solution provider for banks and credit unions announced today that its Omnix Performance Analytics and Staff Scheduler™ has helped the $ 250 million Ontario-based Motor City Credit Union (MCCCU) achieve a five percent decrease in their average labor cost per transaction over the past couple of years. MCCU has also increased their part-time employee utilization by twelve percentage points while utilizing FMSI's solution.
"As important as member service is, never having a line of account holders in your branches is an unrealistic goal in today's competitive environment," says Charles Janisse, CEO at MCCCU. "Understanding the true cost associated with this type of staffing approach is crucial for financial institutions. Having better information, from firms like FMSI, leads to making better decisions, and ultimately results in higher performing branches."
FMSI's branch staff reporting and scheduler addresses the concerns of today's financial institutions: keeping down expenses while improving service levels in the branches. Through the collection and then preparation of front-line employee transaction data from an institution's core system, FMSI's solution quickly empowers management with easy-to-read and actionable business intelligence.
"We've made considerable progress with the help of FMSI, but we still have a ways to go," says Janisse. "Having a clear understanding of our overall savings potential, helps us set achievable annual goals. We will continue to strive towards reaching these goals each and every month."
"Maintaining teller staffing at the ideal level to ensure customer satisfaction can sometimes be a very credit union specific decision," says W. Michael Scott, President/CEO of FMSI. "Without accurate information, most financial institutions are not equipped to make a proper evaluation. With more than 25 years of experience helping banks and credit unions improve the productivity of their staff, our unique solutions for measuring and forecasting transaction volumes regularly reveal areas for better service and increased productivity."
About Motor City Community Credit Union
Today, MCCCU is open to all residents of Windsor and Essex County, with each person having the same control as our ancestors originally planned: one member-owner is to have only ONE vote. MCCCU is truly a complete financial institution built from the ground up. Become a member-owner today. Learn more at http://www.mcccu.com
About FMSI
Located in Atlanta, GA and established in 1990, FMSI provides easy-to-use, yet sophisticated, software-as-a-service solutions, including: Omnix Staff Scheduler™, Omnix Interactive Dashboard™, Omnix Performance Analytics™, and Omnix Lobby Tracker™. FMSI's smart scheduling application gives banks and credit unions the ability to optimally schedule their team throughout the branch network and to manage staff through easy to read color graphics, online interactive dashboards, and succinct management reports. FMSI provides performance management information exclusively to financial institutions of all sizes, including a workforce optimization comparative data benchmarking report that allows clients to see where they rank amongst their industry peers. Visit the company's website at http://www.fmsi.com or call 877.887.3022 to schedule a complimentary online demonstration of any of our products. You can also quickly estimate your savings with FMSI's Efficiency Calculator at http://www.fmsi.com/calculator/