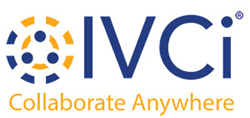 We strive to deliver the best quality of service and advanced technologies to our customers and the Ace program is a strong endorsement of that commitment
Hauppauge, NY (PRWEB) November 04, 2014
IVCi, LLC (http://www.ivci.com), a leading provider of collaboration services and solutions, is pleased to announce a Sales Engineer (SE) has successfully achieved the Polycom ACE designation. The program recognizes, incents and rewards System Engineers who allocate the time & effort to master proactive selling of Polycom RealPresence voice, video and content collaboration solutions. The program has three phases: (1) Application / Pre-Requisites (2) Learning & Testing (3) Designation.
The deep product, technical and user knowledge required to achieve the ACE designation is tremendously valuable not only to IVCi but also to its customers. When organizations seek to design and deploy Polycom's unified communications and collaboration solutions, ACE engineers ensure the solution is engineered to the exact needs of the customer.
According to Miguel Zamarripa, System Engineering Director at Polycom, "These leaders have gone beyond standard Polycom technical training and certification requirements to become experts in the application of Polycom video, voice and content collaboration solutions to solve business problems. Polycom Aces are recognized for their technical expertise in our industry."
IVCi's SE obtained one of the highest passing grades since the inception of the program and is the first ACE designated sales System Engineer in Colorado.
"We are incredibly excited about this accomplishment. IVCi is committed to acquiring and advancing the best talent in the industry," said Bob Swing, Founder and CEO of IVCi. "We strive to deliver the best quality of service and advanced technologies to our customers and the Ace program is a strong endorsement of that commitment."
About IVCi: IVCi, LLC is a leading provider of collaboration solutions designed to bring people together, no matter where they are located or what technology they have access to. Our mission is to enable our customers to improve their business and their bottom line by unleashing the collective power of their people through collaboration. To learn more, visit http://www.ivci.com or connect with IVCi on Twitter, Facebook, and Linkedin.
All trade names, trademarks, and/or service marks herein are owned by their respective holders.