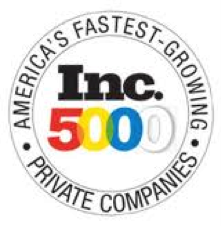 Milwaukee, Wisc. (PRWEB) October 29, 2014
Alpha Source, Inc., a leading innovator and provider of breakthrough technologies and solutions for healthcare organizations around the world, today announced it has been ranked on the Inc. 5000 fastest growing companies in the United States for the fifth consecutive year, fueled by a record year-over-year annual growth rate of 113 percent.
Now in its 33rd year, the Inc. 5000 fastest growing U.S. companies are ranked according to previous year percentage revenue growth. To qualify, companies had to be U.S.-based, privately held, for profit, and independent—not subsidiaries or divisions of other companies—as of December 31, 2013.
CEO Norine Carlson-Weber, who founded the company in 1986, attributes the continuing surge in Alpha Source growth to a doubling down on core business lines, including parts and battery manufacturing, to expanding its health care technology management, telemedicine and managed IT Services portfolio.
"To be recognized with a fifth consecutive Inc. 5000 rank is simply a tremendous honor and recognition for Alpha Source," Carlson-Weber said. "Moreover, it's a testament to the innovation and passion of our growing team of dedicated employees who strive each day to exceed customer expectations. We thank the editors of Inc. for this coveted accolade and look forward to competing again in the 2015 ranking."
Last August, Alpha Source was named to the Milwaukee Business Journal's fastest growing companies, spotlighting Milwaukee's fastest growing profitable companies with annual revenue between $3M and $500M and demonstrated growth over the previous consecutive three years.
About Alpha Source, Inc.
Alpha Source is a leading provider of breakthrough technologies and solutions for healthcare organizations around the world. Founded in 1986 and headquartered in Milwaukee, Wisc., Alpha Source specializes in medical equipment maintenance, telemedicine, medical device battery manufacturing, medical parts distribution and secure managed technology services to thousands of customers in more than 74 countries worldwide. Alpha Source's telehealth and healthcare technology management solutions are designed to: reduce the cost of healthcare service delivery, accelerate access to quality medical care, particularly in rural areas, and enrich the patient care experience. To learn more about Alpha Source, visit http://www.alphasource.com and follow Alpha Source @alphasourceinc
###