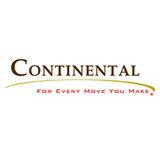 Seattle, WA (PRWEB) October 31, 2014
Moving has changed. So Benjamin Eklund, a John L. Scott Real Estate Broker, saw an opportunity to transfer the way people search for a new home...
The inspiration, Eklund states, came from BigFairways: Aerial Video Tours and their use of drones to capture breathtaking aerial views of golf courses. "I came up with the idea when I saw the owner's drone and asked what he used it for." Eklund continues, "Golf courses he said, and showed me a demo."
Eklund immediately saw the drones' potential in Real Estate, suggesting to BigFairways, "there are more houses than golf courses; do you want to shoot some houses?" Thus, the idea was born, and they began frequently shooting scenic aerial videos of local home listings.
While most brokers continue to implement traditional still photos, Eklund has begun pioneering spectacular, aerial videos and stills.
In its first year of existence, Eklund has produced 10 full-length, 2-minute comprehensive videos, featuring exquisite images of the house's interior and sweeping views of the surrounding community. Depending on the home's unique details, the pilot will use the same HD camera for flyovers as well as inside, to capture interior footage from a variety of angles.
"Use of the drones for full-spectrum aerial views is still in its early phases," explained Eklund. However, the extra visual information they capture has undeniably increased business from home-buyers, and continues to generate positive feedback from fellow industry leaders.
At this point in its development, Eklund believes that his application's ability to continue meeting client expectations is most important. As increasingly more people prefer Eklund's videos over the traditional stills and virtual tours, Eklund anticipates further expansion of his work. With residential moves in Seattle up this year, many property seller are calling to do drone shoots.
Eklund has been a licensed Real Estate Professional for over 10 years. His expertise includes new construction and resale homes, investment properties, vacant land, estate sales, and commercial properties. With over 15 accolades to his name, the scope of his work is comprehensive, representing clients in Washington State from King, Pierce, Thurston, and Snohomish counties. The revolutionary aerial videos can be found on, BenEklund.com, BigFairways.com, Eklund's John L. Scott webpage (bene.johnlscott.com), as well as in featured links on YouTube.