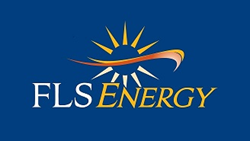 Asheville, N.C. (PRWEB) October 30, 2014
FLS Energy has closed financing and begun construction on 21 megawatts of utility-scale solar farms across four locations in Guilford County, North Carolina. The solar energy plants will produce approximately 32 million kilowatt hours of electricity per year or enough energy to power over 3,200 average U.S. homes.
Duke Energy will purchase the electricity generated by the solar energy systems through 15 year power purchase agreements.
"This bundle of projects will finish our 2014 build schedule and will complete the most successful year of solar development in our company's history. Large projects like this have lead the way for solar development in NC. They have been the driving force behind the drastic reductions in installation costs for Residential, Commercial and Utility scale solar we have seen in the past few years. We expect to double our 2014 results next year and look forward to solar energy contributing to our energy security and independence", said Dale Freudenberger, CEO of FLS Energy.
About FLS Energy
FLS Energy is a full service solar energy provider that owns and operates a portfolio of solar energy assets throughout the U.S. Our development team takes a project from conception to commissioning and offers complete in-house system design, engineering, construction, financing and turnkey project development. FLS Energy's mission is to make solar mainstream. We are committed to building a scalable and sustainable business model that values the contributions of each of our employees while remaining good stewards of the world in which we live. For more information on FLS Energy, please visit http://www.flsenergy.com