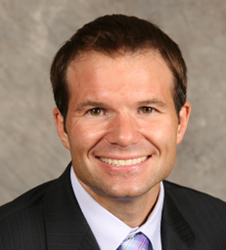 Scottsdale, AZ (PRWEB) October 30, 2014
Dr. Todd Hobgood, Scottsdale's premiere plastic surgeon, announced today that he and his office stall will be volunteering at the seventh annual TRI-2-UNIFY triathlon presented by GE Capital.
The triathlon will be held Sunday, November 2 from 7:00 a.m. to 11:00 a.m. at the Valley of the Sun Jewish Community Center located at 12701 N. Scottsdale Rd. The goal of the event is to raise money for Special Olympics Arizona.
Dr. Hobgood and his office team will be volunteering at the finish line to help support this unique cause. They will also be volunteering during the award ceremony.
Dr. Hobgood recommended that his staff be involved with the TRI-2-UNIFY triathlon because he believes physical fitness is key for everyone in maintaining a long and healthy life. This is also a belief that Dr. Hobgood lives out on a daily basis as he embraces a healthy lifestyle, and has competed in several triathlons including three Ironman events.
There are two components to the TRI-2-UNIFY triathlon. The first is a traditional sprint triathlon consisting of a 400-yard pool swim, 12.5-mile bike ride and a 3.1-mile run. The sprint event will directly raise funds for Special Olympics Arizona. The second is a unified triathlon consisting of a 50-yard pool swim, 2.5-mile bike ride and a 0.5-mile run. The unified event features Special Olympics athletes competing on the same relay team with partners, who are those without an intellectual disability. The course is modified allowing for a fun experience for all participants.
Special Olympics Arizona has seen tremendous success with the TRI-2-UNIFY triathlon over the past six years. This event not only showcases the skills of Special Olympics athletes, but has also created an atmosphere of inclusion and acceptance within the Scottsdale community.
Dr. Hobgood is the medical director of Hobgood Facial Plastic Surgery in Scottsdale and is double board certified. He specializes in a number of non-surgical and surgical procedures including Botox Cosmetic, chemical peels, chin augmentation, Rhinoplasty, forehead/brow lift, ear pinning, Liposculpture and facelifts. Dr. Hobgood is a graduate of Ohio Wesleyan University and graduated Summa Cum Laude from Ohio State University College of Medicine.
Additionally, Dr. Hobgood has earned a national reputation by being a frequent speaker about his unique contemporary and natural approach to plastic surgery. He has also been featured on many national and local television news shows and in numerous publications. Dr. Hobgood maintains privileges at some of the top hospitals in Scottsdale and throughout the Phoenix metro area. Phoenix Magazine and U.S. News & World Report have also recognized him as a top doctor.
More information about Dr. Hobgood and Hobgood Facial Plastic Surgery can be found by visiting http://www.toddhobgood.com.
Contact:
Todd Hobgood, MD
480-273-8448
3501 N. Scottsdale Road, Suite 160
Scottsdale, AZ 85251