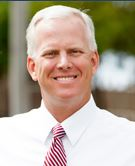 "As the first full time, elected Assessor in nearly two years, I will work every day to protect every taxpayer. Having the support of the Torrance Daily Breeze and the unanimous support of Los Angeles County major media is an honor," said John Morris
Los Angeles, CA (PRWEB) October 30, 2014
Reminding voters of how powerfully important the office of the Assessor is, the Torrance Daily Breeze gave its strong endorsement to Head Deputy District Attorney John Morris to be the next Assessor for the County of Los Angeles.
"Morris has the stronger, more concrete plan for reforming the office of assessor," said the Torrance Daily Breeze in its endorsement.
To date, John Morris has ben unanimously endorsed by every major daily print newspaper in Los Angeles both in the June and the November elections, including the Los Angeles Times, Los Angeles Daily News and now the Torrance Daily Breeze. Joining with the papers, legendary Los Angeles County leaders for government reform including the Howard Jarvis Taxpayers Association, retired Governor George Deukmejian, Los Angeles County Supervisor Mike Antonovich, and retired District Attorney Steve Cooley have strongly backed Morris.
"For 24 years, I have helped keep families and businesses across Los Angeles County safe from fraud, violence, and gangs," said Head Deputy District Attorney John Morris. "As the first full time, elected Assessor in nearly two years, I will work every day to protect every taxpayer. Having the support of the Torrance Daily Breeze and the unanimous support of Los Angeles County major media taking a position in this race is a great honor and major momentum boost for my campaign."
Since mid-2012, Los Angeles County taxpayers have been without a full time, elected Assessor.
"Voters have repeatedly stated that the Assessor needs to be directly responsible to voters because taxpayers need to be protected," explained Morris. "I made absolutely sure that I created a straight forward plan to make this critical agency operate in a transparent manner that always implements the law and it is obvious that every major media outlet in Los Angeles County endorsing in this race backs me to implement that plan."
For more information on the Torrance Daily Breeze endorsement of Head Deputy District Attorney John Morris for Los Angeles County Assessor, go to http://www.dailybreeze.com/opinion/20141020/john-morris-for-los-angeles-county-assessor-endorsement.
ABOUT JOHN MORRIS FOR LOS ANGELES COUNTY ASSESSOR
John Morris is a veteran 24 year prosecutor and currently a Head Deputy District Attorney for the Los Angeles County District Attorney's Office. He is the only candidate for Assessor to hold a real estate license and be a published expert on real estate law. He and his wife, Mary, are raising their children in the San Fernando Valley where they are active in their local community and church. For more information go to http://www.morrisforassessor.com.
John Morris is endorsed by the Howard Jarvis Taxpayers Association, Governor George Deukmejian (retired), the Los Angeles Times, the Los Angeles Daily News, the Los Angeles Register, the Pasadena Star-News, the Long Beach Press-Telegram, the Torrance Daily Breeze, the Whittier Daily News, the San Gabriel Valley Tribune, the Antelope Valley Press, Santa Clarita Valley Signal, Los Angeles District Attorney Steve Cooley (retired), California Correctional Peace Officers Association, Los Angeles Police Chiefs Association, the Association of Deputy District Attorneys, the Glendale Association of Realtors and hundreds of community leaders to become the next Assessor for Los Angeles County.