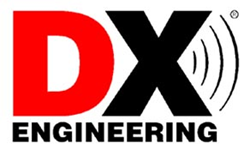 Akron, OH (PRWEB) October 30, 2014
The 2014 FT4TA Tromelin Island DXpedition team needed a superior DVA setup to handle the immense amount of HF radio traffic they expect to generate. The team turned to DX Engineering's Ham Radio HF communications experts for its newest HF transmit designs, the 80 Meter DX Engineering Dual Vertical Array System.
From October 30 to November 10, 2014, Amateur Radio operators will have the opportunity to work FT4TA Tromelin Island, "Number 8" on the DXCC ten most wanted list. Because Tromelin Island is so rarely active, DXers have regarded it as a must-get contact for over a decade. Being such a prized contact, the remote French Island represents the perfect opportunity to showcase the DX Engineering Dual Vertical Array System's superior performance.
At the heart of the advanced vertical antenna phasing system is a Phasing Relay Unit that handles 2,000 watts (continuous). It is made with heavy duty, weatherproof components to handle years of outdoor use. The system can be switched to either two end-fire or one broadside (omni) patterns. When properly installed, real world tests have shown up to a 3 dB gain over a single vertical, with a front-to-back over 20 dB and low SWR.
Each Dual Vertical Array system is designed for monoband operation and comes with DX Engineering's DXE-EC-DVA Control Console. The system is currently offered in 40, 80 and 160 meter options.
DX Engineering is proud to support major DXpeditions like this one to Tromelin Island. For years, DX Engineering has provided the Amateur Radio community with the highest quality telecommunications equipment on the market.
Visit the 2014 FT4TA Tromelin Island DXpedition's Official Web Page
Learn More about DX Engineering Dual Vertical Array Systems
DX Engineering
http://www.DXEngineering.com
1-800-777-0703