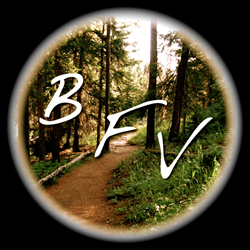 Bookstore owners agree... it's a 'no brainer.'
Evergreen, Colorado (PRWEB) October 30, 2014
Brook Forest Voices, audiobook producer and publisher, has created the BFV Audiobook Connection, a service designed to allow independent bookstores a means to offer audiobooks (on CD as well as streamed or downloaded) with no initial investment or inventory required.
The BFV Audiobook Connection was developed to directly satisfy two major independent bookseller concerns: inventory investment and shelf space. BFV resolves these issues by allowing customers to purchase directly while in the independent bookstore or from their home via the independent bookstore's website. Bookstores may choose from either the standard BFV widget design or use a specially designed clickable widget utilizing the store's logo, which would be placed on the bookstore's website. The bookstore would then receive a sizeable commission for each audiobook sold.
This unique solution allows independent booksellers to offer the complete BFV Audiobook Catalog of fiction, nonfiction and children's titles with no inventory investment and without sacrificing valuable store shelf space. It also allows audiobook fans to purchase audiobooks while visiting their favorite independent bookstore.
"Independent booksellers are always looking for new revenue streams with minimal investment. We think the BFV Audiobook Connection offers exactly that!" stated Diana Andrade. She adds, "In fact, while attending the recent Mountains & Plains Independent Booksellers Association Fall Discovery Show, we ran the idea past a number of bookstore owners who universally agreed it's a 'no brainer', so we're pretty excited."
About Brook Forest Voices: a complete audio production studio located just west of Denver in Evergreen, CO, specializing in audiobook narration, production and publishing. BFV is designed to help large and small publishers, as well as authors, with all their audio needs. Publishers and authors wanting to learn more can visit http://www.brookforestvoices.com or contact Jaime Andrade, BFV Business Manager at 303-670-4145.