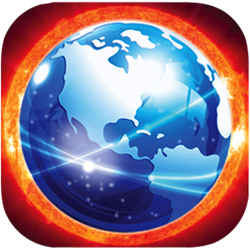 (PRWEB) October 30, 2014
Developer Appsverse, Inc. has partnered with Intel® to release a solution brief detailing the recent optimization of its Photon Flash Player and Browser app for Intel® Atom™ tablets for Android*.
The brief, designed to showcase the app's high speed capabilities and its performance on powerful Android* tablets with Intel® Atom™ processors, discusses how the developers partnered with Intel to bring the Flash support technology to a wider audience of tablet users. Now available for Android* tablets, the game enables accelerated Web browsing and access to Flash-enabled video streaming and websites.
As an Intel® Software Partner, Appsverse, Inc. had access to the portfolio of technical and support resources within the Intel® Developer Zone. The organization partnered with Intel to ensure that its app's features were compatible with the many powerful features of Android* tablets with Intel Atom processors.
About Appsverse, Inc.
Co-founded by Lawrence Suen and Fai Leong, Appsverse, Inc. is an organization dedicated to harnessing the power of the cloud to create innovative mobile apps and virtual business solutions. Learn more at: http://www.appsverse.com.
About the Intel Developer Zone
The Intel Developer Zone supports independent developers and software companies of all sizes and skill levels with technical communities, go-to-market resources and business opportunities. To learn more about becoming an Intel Software Partner, join the Intel Developer Zone.
Intel, the Intel logo and Intel Inside are trademarks of Intel Corporation in the U.S. and/or other countries.