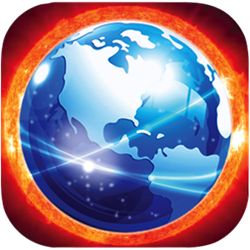 (PRWEB) October 31, 2014
Mobile application developer Appsverse, Inc. has released a 2-page marketing brochure for its app, Photon Flash Player and Browser. The app, which was recently optimized for Intel® Atom™ tablets for Android*, brings high-speed Web browsing and Flash support to users of mobile devices.
The brochure highlights the app's many unique features, including its interactive touch controls, speed, browser customization settings and Flash support capabilities. It includes information about ways in which the app can increase the browsing speed and video streaming experience on Android* tablets.
Recently optimized for the powerful capabilities of Intel Atom tablets for Android*, Photon Flash Player and Browser offers an array of interactive features and superb, high-speed Flash support. As an Intel® Software Partner, Appsverse, Inc. has access to the broad portfolio of technical and support services within the Intel® Developer Zone.
About Appsverse, Inc.
Co-founded by Lawrence Suen and Fai Leong, Appsverse, Inc. is an organization dedicated to harnessing the power of the cloud to create innovative mobile apps and virtual business solutions. Learn more at: http://www.appsverse.com
About the Intel Developer Zone
The Intel Developer Zone supports independent developers and software companies of all sizes and skill levels with technical communities, go-to-market resources and business opportunities. To learn more about becoming an Intel Software Partner, join the Intel Developer Zone.
Intel, the Intel logo and Intel Inside are trademarks of Intel Corporation in the U.S. and/or other countries.
*Other names and brands may be claimed as the property of others. Copyright © 2014 Intel Corporation. All rights reserved.