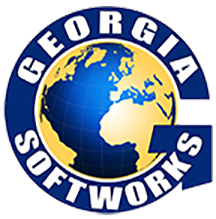 For such a simple and clear communication, the GSW Telnet Server is an optimal solution.
Dawsonville, Georgia (PRWEB) October 31, 2014
Since 2009, KDL Logistiksysteme (KDL) has been an authorized reseller of the Georgia SoftWorks Telnet Server for Windows and SSH Server for Windows. KDL is a software and consulting company based in Hamburg, Germany that develops, plans and implements software systems in the field of transport and warehouse logistics.
"KDL is a great asset to our reseller network. They know their market well and serve some big players in a variety of industries. They bring an abundance of knowledge, experience and expertise to companies. We look forward to many years of partnership with KDL," said Doug Hitchcock of Georgia SoftWorks.
Founded in 1991, KDL offers a generalized control medium for complex management processes in warehouses of any size. KDL supports medium-sized and international companies across many industries throughout Europe and beyond. They ensure optimal logistical processes in the warehouse by developing flexible systems to increase efficiency.
"Georgia SoftWorks Telnet Server fits very well into the solutions we provide as in many cases, we follow the philosophy to keep things simple for the user. In our warehouse management system, we use the GSW Telnet Server especially for the radio frequency communication with mobile terminals via WLAN," said Christian Lobsien of KDL Logistiksysteme. "Our software is built in a way that we communicate step-by-step with the radio frequency user giving exact commands. For such a simple and clear communication, the GSW Telnet Server is an optimal solution."
Georgia SoftWorks is a software development company who has gained worldwide recognition for the development of the GSW Telnet Server for Windows and SSH Server for Windows. They have resellers and end users on every continent (except Antarctica). Their software serves a variety of industries, including airlines, government, food and beverage, car manufacturers, warehousing, and more.
KDL uses the GSW Telnet Server for logistics solutions, especially in the field of intra logistics within warehouses. The warehouses are in industries such as electronics, packaging, furniture, food, logistic service providers, and many more. Their typical GSW software installation is on mobile devices via radio frequency, ranging from hand terminals to forklift terminals and many others.
"We use the GSW Telnet Server in our solutions as it is easy to use and to maintain, and it fits perfectly into our needs. The GSW Telnet Server is absolutely stable and reliable," said Lobsien.
About Georgia SoftWorks:
Established in 1991, Georgia SoftWorks is a privately held software development company recognized for creating high performance data communications, system and telecommunications applications. Georgia SoftWorks has obtained a worldwide presence with its industrial SSH/Telnet Server for Microsoft Windows. GSW's long-term commitment to SSH/Telnet has led to the pioneering of major features such as Session Shadowing, Session Monitoring, Graceful Termination, Automatic Logon, Logon Scripting and more recently Team Services technology which allows mobile device users to transfer, swap, share and recover mobile device sessions. GSW has also provided the very first SSH Server to provide Digital Certificate Authentication with an Internet Information Server (IIS) like certificate-to-user account mapping. This includes 'One-to-one' and 'Many-to-one' mapping methods and also supports certificate trust lists (CTL).