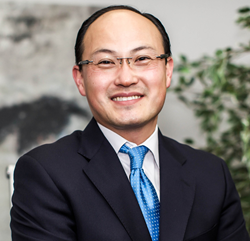 Bedford Hills, NY (PRWEB) October 31, 2014
With over 10 years of experience helping patients achieve a vibrant, natural look and thanks to extensive training at Yale University, Dr. Kim can confidently offer a great range of services and cosmetic surgical procedures like breast augmentation, laser lipo, fat transfer to breast or buttocks, abdominoplasty (tummy tuck), rhinoplasty, blepharoplasty (eyelid lift), facelift, injectables like Botox or Dysport, and fillers for facial sculpting, static wrinkles and fuller lips. One of the greatest advancements the doctor has seen in his career, Gummy Bear breast implants, are considered more cost-effective and longer-lasting than traditional ones and are thus becoming the number one choice by the majority of patients. Dr. Kim has performed thousands of breast implants surgeries, using both traditional and Gummy Bear implants. He confirms the cohesive, flexible nature and the countless advantages that Gummy Bears imply. These implants can guarantee no rupture and no leaking or rippling, giving the patient the needed comfort and making the whole process more enjoyable. Dr. Chang Soo Kim's philosophy is to provide safe, personalized surgery that meets or even exceeds the patient's expectations. His expertise adds incredible value to the already wide range of services that the Bellava MedAesthetics and Plastic Surgery center can offer.
The center, located in Westchester, NY is committed to offering the widest selection of med-spa services and is one of the only providers of Hydrafacial by Edge Systems in the area. This hydradermabrasion procedure combines cleansing , exfoliation, extraction, hydration and antioxidant protection in one treatment only. Other tranquil and indulgent med-spa treatments offered are massage, body wraps and customized facials.
Dr. Kim's introduction into the staff at Bellava MedAesthetics has contributed also to the implementation of Sciton's new MicroLaserPeel™ resurfacing procedure. This skin resurfacing procedure, compared to the normal microdermabrasion that typically removes only the patient's dead and dying cells of the skin, is typically performed with topical anesthetic and implies a partial epidermal peel 20-50 microns deep. It causes very little pain yet it penetrates deeper into the epidermis, producing results in just one treatment.
With the center's "Lunchtime MicrolaserPeel," performed on a Thursday or Friday, the client can return to work the following Monday. Clients who tried it first-hand say they experience smoother, healthier, more vibrant skin, with a significant, immediate change in skin texture and tightness.
Anyone interested in enhancing their appearance can call directly at 914-864-2140 to set up a complimentary consultation with Dr. Chang Soo Kim or visit Bellava MedAesthetics website.
Bellava MedAesthestics & Plastic Surgery Center
182 Rte 117 Bypass Rd.
Bedford Hills, NY 10507
914-864-2140
http://www.bellavaspa.com
http://www.gummybearswestchester.com