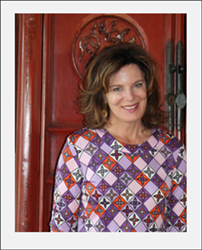 ...You must deliver an experience, not just a temporary home.
Camarillo, CA (PRWEB) October 30, 2014
Always featuring practical and affordable suggestions, 1 Chic Retreat's posts help owners design eye catching vacation properties that lead to increased bookings. "My design strategies are specific to vacation rentals," says Mercedes. "People on vacation want the home they wish they had. You must deliver an experience, not just a temporary home. I show owners how to do this and with the added benefit of making it affordable."
Launched in early 2014, 1 Chic Retreat offers both overarching advice, like how to design a romantic master bedroom, as well as hospitality tips that generate positive feedback and repeat bookings. In an increasingly competitive vacation rental market, 1 Chic Retreat provides affordable design strategies to owners who wish to create an exceptional experience for their guests.
As the vacation rental market has grown from a niche segment to a multi-billion dollar industry, the need for compelling and stylish vacation rentals is greater than ever. 1 Chic Retreat shows owners how to create the kind of vacation retreats that attract bookings, thereby impacting a property owner's ROI.
1 Chic Retreat focuses on in-depth tutorials which:

Deconstruct real life vacation rentals that are hitting home runs in their design strategies.
Uncover powerful design strategies that appeal to guest psychology.
Curate products with both a good value and style, key in an industry where glamorous looking amenities result in a higher rate.
Offer design suggestions truly vetted for the typical vacation homeowner.
Teach design strategies that produce "happiness" in those who encounter it, all based on hard research.
1 Chic Retreat eliminates the need to dig through design magazines and blogs, scanning for information that relates to vacation rentals. Subscribers learn proven tactics and strategies from an interior designer who understands the design needs of the vacation rental market. Also follow 1 Chic Retreat on Facebook and Pinterest.
Mercedes Brennan has a master's degree in Interior Architecture from UCLA/Cal Poly. She has worked for renowned interior designer, Windsor Smith, on, among other projects, the House of Windsor sponsored by Veranda Magazine. In 2012, Mercedes started an independent design career focused on vacation rental design. She started 1 Chic Retreat to teach vacation rental owners and managers how to create their own extraordinary home stays that stand out from the crowd. Her articles have appeared in Dwellable, Cottage Blogger and VR Owner's Guide.