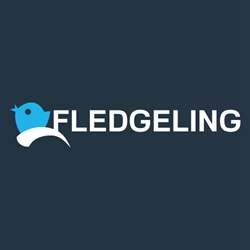 Fairfax, VA (PRWEB) October 31, 2014
As the holiday season draws closer, retailers have a growing need for hourly workers to accommodate the higher volume. Fledgeling — an advanced job search and hiring platform — wants to help. Hiring managers can tap into a network of thousands of young job seekers and using a custom scheduling system, employers can even to specify the days and shifts that need staffing.
Said Richard Wainwright, Product Manager at Fledgeling: "There is a huge demand for temp workers through November, December, and January. Fledgeling is focused on students, many of whom will be home for the holidays or off for the semester, and will need part-time work. Any company can sign on, start posting for free, and hiring for open positions today!"
Fledgeling's job board and hiring management solutions are designed to ensure employers find the right candidates, and to help job seekers locate the positions that fill their employment needs. It's totally free, and the easy-to-use management and messaging system makes the hiring process simple and straightforward. Fledgeling promises to keep the costs of hiring down and to find great candidates for the busy holiday season.
For more information, visit http://www.fledgeling.us.
About Fledgeling
Fledgeling is an innovative and advanced job search and hiring platform that connects job seekers and employers, making it easy to find the right individual to fit your needs.