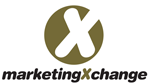 We knew we could help Tiger Services succeed online. We built the website for lead generation & created a solid online marketing plan for future growth. – Joe Brennan, Web Consultant, MarketingXchange
Kansas City, MO (PRWEB) October 30, 2014
When Dennis Mollgaard, Jr., owner of Tiger Services, realized his SEO and social media efforts online just weren't paying off, he knew he needed help. He had been paying for online services for years, but just wasn't seeing the increase in leads. He was referred to MarketingXchange, a Kansas City online marketing company, by one of their clients. Dennis wanted a stronger online presence and a website that would generate leads.
The MarketingXchange team developed a custom website design that gave Tiger Services some bite. The new WordPress website was rebranded and reworked with search engine optimization built in from the ground up. The new, clean design is family friendly to appeal to homeowners, and easy to navigate. Each page is built carefully with benefits highlighted and strong calls to action to quickly convert visitors to customers. Because it was built with responsive design, this new website looks great and is easy to navigate on every size device (desktops, tablets, and smart phones). MarketingXchange also added a blog for quick and easy content addition and manages Tiger Services' social media marketing as well.
MarketingXchange is a digital marketing agency in Kansas City that specializes in websites for lead generation. They offer both online and offline marketing services including website design, SEO, PPC, social media management, radio, TV, direct mail, video and more.